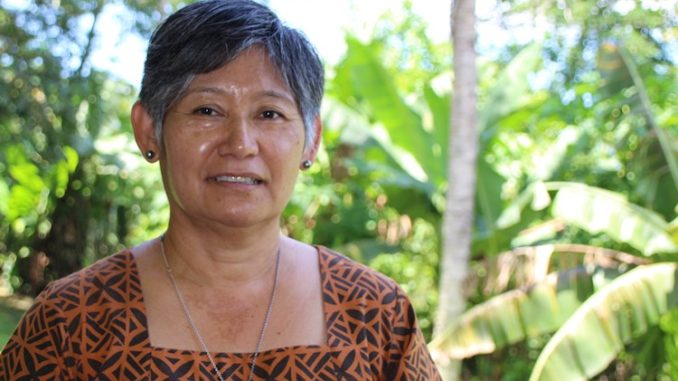 Andie Fong Toy, Former Deputy Secretary General of the Pacific Islands Forum Secretariat, identifies key security challenges in the Pacific Islands region, including the role of external players, regional perceptions of New Zealand's role, and the 'Pacific reset'.
The Pacific has a longstanding regional security framework comprising security declarations, coordination and cooperation by law enforcement agencies, including with international agencies, and fora for identifying and agreeing responses to security threats.
The most recent articulation of key security trends and challenges is referenced in the outcomes of the meeting of Forum Foreign Ministers in August 2017. They include global power relations, challenges to multilateralism, increased incidence of transnational crime and illegal fishing, and health, environmental, economic, human and cybersecurity threats. Foreign Ministers also highlighted the negative impacts of climate change and environmental degradation on development gains, economic growth and human security challenges.
Reference was also made to the importance of addressing the ongoing consequences of nuclear testing and upholding the South Pacific Nuclear Free Zone established under the Rarotonga Treaty and other disarmament and non-proliferation treaties; and concern with instability and current tensions on the Korean Peninsula.
While remoteness does not protect Pacific Island Countries (PICs) from external threats or geopolitical uncertainty in our interconnected world, it is contended that the priority for Island countries are human security challenges, where human security is defined as "the right of people to live in freedom and dignity, free from poverty and despair".
This requires looking beyond a state-centric notion of security and instead people-centred responses to challenges as diverse as climate change, rapid urbanisation, unemployment, food insecurity, depletion of natural resources, violence against women, and post-conflict reconstruction.
In the Pacific Islands, there is rising inequality in incomes and access to economic and social opportunities. We have witnessed in Solomon Islands, Tonga, Fiji, Vanuatu, Papua New Guinea, and New Caledonia the consequences of social inequality and their vulnerability to being manipulated by political interests.
The small, remote and fragile island countries suffer from natural constraints, external shocks and internal bottlenecks that make achieving and maintaining inclusive growth a constant challenge. Their high exposure to climate change and more frequent and extreme natural disasters increases the costs and risks of doing business and delivering services.
Additionally, their narrow economic base and reliance on a few often-volatile sources of revenue, make them vulnerable to economic shocks.  This is compounded by stretched public administration capacity that constrains strong economic governance and public service delivery.
Although there have been development gains – and extreme poverty is rare in Pacific Island countries – hardship is widespread across the region, particularly for disadvantaged groups, rural populations, fast growing urban settlements and outer islands.  Employment opportunities are limited especially for women and young people, making them vulnerable and reliant on remittances.
This is compounded by poor governance by parliaments, constitution making bodies and electoral institutions in the performance of their core functions; weak capacities and capabilities of independent and integrity institutions; and challenges to the rule of law, judicial independence and the development of judicial services.
Enjoying this article? Consider a subscription to the print edition of Line of Defence.
Without governance that is transparent inclusive and accountable, there will continue to be growing inequalities, political, social and economic marginalisation, and the exclusion of different segments of the population, leading to insecurity and conflict.
The New Zealand Government has signaled a new re-energised Pacific Strategy based on mutual respect, underpinned by a set of guiding principles and increased technical and financial support to the Pacific.  The reset is driven by New Zealand's Pacific identity, New Zealand's national security (which is directly affected by the Pacific's stability), and support for shared prosperity to enable Pacific Island Countries to achieve sustainable economic growth and improved public financial management.
The symbolism of both the Prime Minister and the Foreign Minister's first formal foreign policy statements focusing on the Pacific will have been duly noted and welcomed in the region. Similarly, the Prime Minister's first overseas visit being a Pacific tour.
The new Government is saying and doing all the right things so far, but as the Foreign Minister has noted, the Pacific leadership is changing and the post-colonial Pacific leaders are increasingly confident, independent and assertive – regionally and internationally.
They, together with the people of the Pacific, will be waiting to see whether there will be any real changes in policy, approach, and assistance.  There has been the US pivot, and the Pacific is waiting for Australia to deliver its step-change in its engagement with Pacific Island countries.
Due to New Zealand's smaller size and being the home of the largest Pacific diaspora, it has been perceived in the past as having a better understanding of the Pacific, and it has played a mediating role between the island countries and our biggest neighbour.
The Government's intention to rebuild its diplomatic corps to ensure the right people are on the ground and in the Pacific in particular will be crucial for ensuring depth of understanding, facilitating frank and open conversations, and appreciating the impacts of New Zealand's policies on the Pacific.
To achieve collective ambition and support greater autonomy and resilience amongst Pacific countries will require building trusted relationships at the political level and with senior officials. Most importantly, it will require listening to and responding to the priorities of the island countries and not only to New Zealand's national interests.
As the Foreign Minister has acknowledged, there is a need to look at the things that have been put in the "too hard basket", such as pension portability and biosecurity rules that stop the export of fruits to New Zealand.  This should also include delivering on PACER Plus and allowing visas on arrival for Pacific tourists equivalent to the existing 60 visa waiver countries.
Climate change, with its existential threat to some of the low-lying atolls, and its impact on the social and economic security of all Island countries, has been a divisive issue between island countries and Australia and New Zealand.
The New Zealand Government's commitment to limit temperature increases to 1.5 degrees Celsius and a net zero target of emissions by 2050, with the interim step of 100% renewable energy by 2035, and phasing out the use of coal generation, will be welcomed by island Leaders – as will be the offer of refuge for climate change-affected populations in the Pacific.
Similarly welcomed will be the Government's intention to expand the size of New Zealand's official development assistance programme with its weighting toward the Pacific.
The Government's foreign policy statements has referred to the 'contested space' in the Pacific as causing a degree of strategic anxiety. One hopes that this is not the real driver for the step-up and reset policies of the two most developed countries in the region.
Low economic growth, development priorities unable to be funded by national budgets and a decrease in assistance by traditional partners have led to island countries looking to 'non-traditional partners', with China being the largest. At the same time, it should be noted that China has been a longstanding partner for many countries in the region.
However, it is not only China that is assisting the region. There is also renewed interest by India and Russia, and new players such as the UAE.  But these are not at the scale of Chinese assistance, which is predicted to surpass New Zealand's as the second largest to the Pacific.
Concerns with Chinese assistance and expanding presence have been well traversed.  In particular, the opaqueness of China's assistance, the quality of infrastructure being built by Chinese contractors and the lack of provision for maintenance, Chinese loans leading to debt distress, concerns over China's assistance 'masking' its geostrategic ambitions in the Pacific, and China's role as a source of transnational organised crime.
From the island countries' perspective, China provides funding for solid infrastructure (roads, bridges and buildings) whereas traditional donors have tended to focus on policy reforms by highly paid consultants.
China's policy of non-interference contrasts with Australia and New Zealand's emphasis on the ideals of human rights, the rule of law, transparency, good governance and the promotion of democracy; and occasionally sanctions. China's assistance is perceived to be with no strings attached, but this is debatable given the use of Chinese companies.
Pacific Islands Forum Leaders have committed to the principles of good governance, human rights and democracy, but are not appreciative of being lectured either publicly or privately. This includes the topic of accepting assistance from China.
Good governance, human rights, transparency, and democracy are central to security and development. This is the balancing act and challenge for the New Zealand Government as it moves forward with its promised recalibrated relations with Pacific Island countries: to uphold its principles while also being respectful of Pacific Island Countries so that it can maintain its influence in the Pacific and assist PICs in their priorities.