Defsec publishes a range of titles in-print and online. In addition to the leading magazines for New Zealand's defence, national security, private security and fire protection sectors, we publish a growing number of international titles.
OUR NEW ZEALAND PUBLICATIONS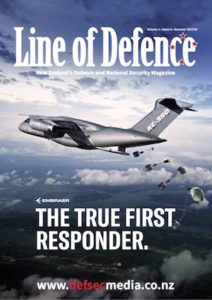 Line of Defence Magazine
Launched in April 2016, Line of Defence breaks new ground as New Zealand's only business magazine for the defence and national security sectors.
Line of Defence reflects an understanding that contemporary national security requires the deployment of solutions across the broad national security 'ecosystem', including defence, diplomacy, intelligence, border and aviation security, biosecurity, cyber security, counter terrorism, emergency management and critical national infrastructure protection.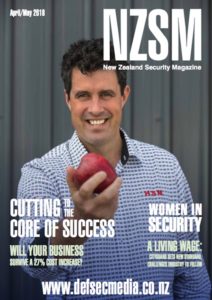 NZ Security Magazine
Since 1994 NZ Security Magazine (NZSM) has been delivering news and insightful features covering every aspect of the security industry with comprehensive articles featuring current trends, legislation, industry news and views, which also includes new products and services.
The magazine provides its business partners with a cost effective means to market themselves to potential clients and fellow industry professionals.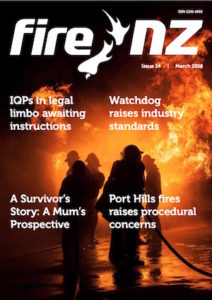 FireNZ Magazine
Fire NZ is targeted at those working directly and indirectly in the domestic and commercial fire industry as well as people working within the public sector such as managers of local and central government organisations who buy or manage fire services and products, business owners and managers right through to suppliers, installers and front-line staff.
Our readers take their job seriously and make an active choice to be kept informed and up-to-date with the fire industries.
OUR INTERNATIONAL PUBLICATIONS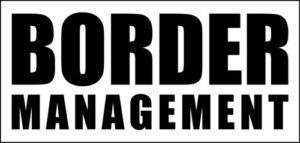 Border Management Magazine
Border Management is the international publication for government and private sector border management professionals.
Affiliated with IBMATA (International Border Management and Technologies Association), and with journalism and feature articles authored by seasoned immigration and border security experts, Border Management is the premier publication for the international border management sector.
magazine
Each of our leading magazines are available in-print and digitally (pdf). Our New Zealand publications are delivered in-print to a targeted readership.
website
Our websites contain editorial content from each of our magazines. We have vibrant social networks on Linkedin, Twitter and Facebook.
eNewsletter
Supporting our magazines are regular email-based newsletters that reach hundreds of engaged subscribers, including our popular tender updates.

Your campaign, and us