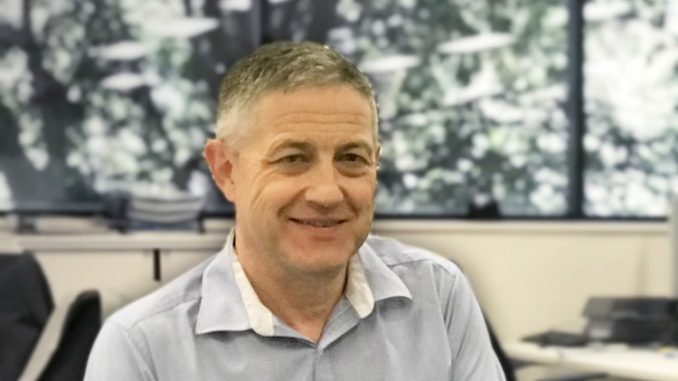 A new Head of Security, Surveillance, IT and ATV and a Parking, Traffic & ITS Business Development Manager for Australia and New Zealand are among Hills' most recent high profile appointments.
New Head of Security, Surveillance, IT and ATV business
Hills recently announced the appointment of Roger Edgar as Head of Sales, Security, Surveillance, IT and ATV across Australia and New Zealand (ANZ).
Based in Sydney, Roger will be responsible for leading Hills' security, surveillance, IT, antenna and communication sales teams, and delivering on sales priorities across the region. He is also tasked with improving the customer experience across Hills' network of branches, with a focus on end to end service delivery.
Roger brings over 30 years of sales and management experience to the role, having held senior positions in the wholesale electrical distribution sector in Australia, New Zealand and USA. He joins Hills after three and a half years as General Manager for CNW Electrical NSW/VIC/TAS and prior to that, his distribution expertise was developed through senior management roles with Rexel in New Zealand the USA and Australia.
CEO and Managing Director, David Lenz, said that Roger's appointment was key to Hills' strategy to increase growth in its SMB business across ANZ.
"Roger will be play a key role as we look to increase the accessibility of Hills' offering across the region and continue to accelerate our sales momentum with our key brands," David said.
"The consolidation of the antenna business under Roger's leadership acknowledges his considerable experience in the electrical distribution space and aligns will Hills' strategy to offer integrated technology solutions.
Enjoying this article? Consider a subscription to the print edition of New Zealand Security Magazine.
"He brings extensive industry expertise and proven leadership abilities to Hills and will be invaluable as we build our sales team across ANZ," David added.
Roger said he was excited to join Hills as it continues its evolution.
"I want to build a team that can operate in an agile way and think 'customer first'. Delivering ongoing benefits to the customer and seeing the differences you make is highly rewarding and motivating for everyone."
New Parking, Traffic & ITS Business Development Manager
Hills has also announced the appointment of Gary Byrne to the role of Business Development Manager, ANZ Parking, Traffic & ITS (Intelligent Transport Systems).
Gary brings over 18 years of parking industry experience to the role, with expertise across access and revenue control, parking guidance systems, intercom and license plate recognition.
He joins Hills after nine years with TMA Tech, where he played a key role in the growth of ticketless parking in the Australia market. Prior to that, he was employed by Wilson Parking, managing sites including the Melbourne Exhibition Centre and Crown Casino.
Parking is a key vertical for the company, strengthening Hills' position as a one-stop shop for building technology solutions, such as specialised applications like AutoVu, Genetec's fixed and mobile license plate recognition system.
The company will target both off-street parking – operators, shopping centres, airports – as well as street parking managed by local councils and road authorities.
Hills General Manager, Growth Markets, Jourdan Garde said Byrne's experience in executing sales strategies and his knowledge across the parking vertical, made him in the ideal candidate to lead the parking business, and to work with vendors to achieve further success.
"His track record in sales and brand building places him perfectly to establish Hills in the parking technology market," Jourdan said.