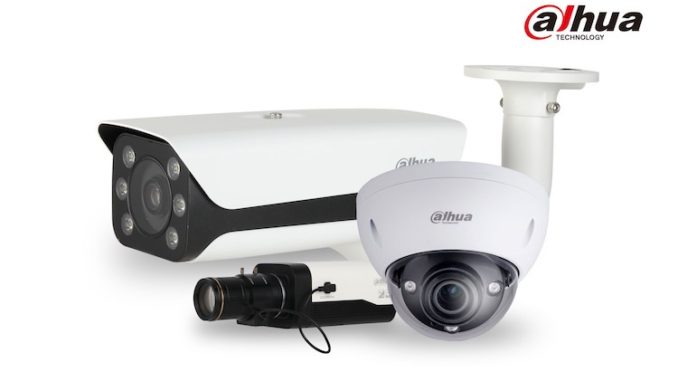 Dahua marries wide dynamic range technology and artificial intelligence with its new deepsense series IP cameras, delivering new levels of efficiency and big data savings.
Dahua Technology, a leading solution provider in the global video surveillance industry, officially launched its latest deepsense series IP Cameras on 12 July.
The newly minted series includes a range of AI-powered face detection network cameras (DH-IPC-HDBW8242E-Z4FD, DH-IPC-HFW8242E-Z4FD-IRA-LED and DH-IPC-HFW8242E-Z20FD-IRA-LED) and face recognition network cameras (DH-IPC-HDBW8242E-Z4FR, DH-IPC-HFW8242E-Z4FR-IRA-LED, and DH-IPC-HFW8242E-Z20FR-IRA-LED).
Driven by AI deep-learning algorithms, the deepsense IP Cameras were made with business parks, schools, airport, banks and shopping mall areas in mind, enabling accurate face capture and face attributes analysis for real-time monitoring,
AI powered face recognition
Based on Dahua's AI-powered security technology, as well as industry leading wide dynamic range (WDR) technology, deepsense series IPC offers high clarity face image snapshots, even in the most contrasting lighting conditions.
The platform supports the extraction of six different facial attributes from the video and abstracts those different attributes, including gender, age, expression (happy, calm, surprised, sad, and angry), glasses, mouth masks, and beard and moustache. The goal here is to make searching and tracking subjects of interest more efficient.
Higher performance at less storage
By taking pictures instead of recording videos, Dahua's new IPC effectively cut the bandwidth requirements. And when a blurry or angled picture is detected, it will automatically be discarded, so that only the clearest and the most suitable images are sent for analysis – further saving bandwidth and storage space.
Supported by advanced video encoding standards (H.265 & H.264), deepsense saves up to 70 percent storage while maintaining high quality video compared to standard video compression standards. This should bring the total operation cost for users down.
Customised for specific needs
After exporting face information into the built-in database (up to 10,000 face images), deepsense IPC offers a user-friendly and flexible data management experience, making face comparison more convenient.
Additional functions include black/white lists and stranger mode. Those who are recognised as strangers or blacklisted people will trigger an alarm in advance, further improving the monitoring efficiency. It allows users to control the similarity threshold, providing targeted face comparison according to users' specific needs.
Enjoying this article? Consider a subscription to the print edition of New Zealand Security Magazine.
Dahua is looking to leverage the power of AI smart devices to power its new product lines, so expect the manufacturer to continue to drive the application of AI in the security industry. The launch of its latest deepsense series is an impressive step in this direction.
Distributed Face Recognition Server
The deepsence launch came hot on the heels of the unveiling of Dahua's AI driven distributed face recognition server DHI-IVS-F7500-P, designed for safe city projects and the management of main traffic thoroughfares and plazas.
As a mass data platform for face management, the DHI-IVS-F7500-P is able to analyse image streams as structural data, and store them in a distributed database. With excellent image comparison search engine technology, it even supports fuzzy search of mass human face data and provides results within seconds.
High-efficient Face Detection and Recognition
Supported by the integrated, GPU P4 module and Dahua's advanced deep learning algorithms, the distributed face recognition server can detect a human face with an accuracy of above 90 percent.
It also, it supports multiple-person image search and orders by similarity according to the time and location information, providing a convenient way to retrieve.
Powered Comparisons with Proactive Alarm
After collecting face data, the DHI-IVS-F7500-P also provides both dynamic and static image comparison. Dynamic comparison supports the real-time 100-channel picture stream (about 8.5 million pictures processing) and 300,000 face control comparison, while static comparison supports 30 million pictures comparison.
Once it matches a face previously entered in the enrolled database, it will send a notification or alarm immediately.