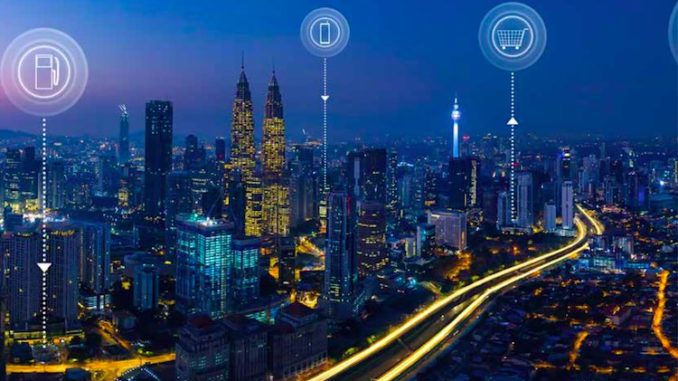 Auckland plays host to Facilities Integrate 2019 in September, where a much-anticipated panel discussion will explore the emerging role of 'converged security' in facing the combined threat posed by physical and information security breach.
It wasn't too long ago that 'security' meant physical locks and barriers and a man in a uniform patrolling the premises. These days, 'security' means a lot more, given society's extensive reliance on information technology. While both disciplines are widely recognised as necessary, they are traditionally seen as separate – and it's time this changed.
That's according to Jason Cherrington, CEO of Optic Security Group, which provides security solutions across New Zealand and Australia. "The world's a more connected place, where organisations are operating in environments characterised by increasing demand for around-the-clock availability, with more volatility and more complexity. At the same time, security issues are more pronounced, with a combination of physical and cyber attacks sharing a common thread of financial gain for the perpetrators," he says.
Within this context, Cherrington points out that every company today is exposed to multiple and simultaneous risk factors against which mitigation is wise. "You need to safeguard people, plant and equipment, information and technology. It's a complex ask, but good governance demands reasonable protection from physical and digital threats."
This reality is directly behind the emergence of Optic Security Group, which combines physical security measures – including 'high tech' systems, like CCTV, motion detection and access control – with information security measures.
The problem companies face is perhaps best summed up in an anecdote. If sensitive information is protected by sound data security techniques, hackers could build a multimillion-dollar system capable of cracking the protection. Alternatively, they could simply breach a premises' physical security measures far more cheaply by tailgating or by paying off a contacted office cleaner in order to achieve their nefarious ends.
"This perfectly illustrates why physical and cybersecurity must be seen as two sides of the same coin," Cherrington says. "It's no good having virtually impenetrable cybersecurity if someone can walk in and get what they want."
Enjoying this article? Consider a subscription to the print edition of New Zealand Security Magazine.

By bringing together IT and physical security, a converged risk approach considers vulnerabilities dynamically, recognising that risks across the PHYSEC, PERSEC and INFOSEC domains no longer threaten in isolation.
Along with a former British military intelligence agent, Cherrington is leading a panel discussion on cybersecurity at the upcoming Facilities Integrate conference. He'll make the case for 'converged security', which takes a 360-degree view of the challenge and incorporates traditional defence mechanisms with emerging ones. In other words, solutions that deliver protection and resilience in terms of both physical and cyber security.
Facilities Integrate organiser Lorraine Smith says security is a hot topic, with more than 20 exhibitors spanning cyber and physical security appearing at the trade Expo. "Today's modern buildings and facilities are designed with security at the forefront. The risks faced by building managers has, however, changed substantially -they're not just looking to keep burglars out, they also have building management systems to protect and they need to keep sensitive data safe from prying eyes – particularly if those buildings house businesses dealing with private data."
With a focus on hands-on experiences, learning and the generation of trade, Facilities Integrate 2019 provides an unparalleled opportunity to try new products, services, and technologies, learn about the latest trends, find special trade deals, top suppliers, and vital new business partners, and attend world-class seminars, workshops, and speakers. The event takes place at the ASB Showgrounds in Auckland on 25 and 26 September 2019. Trade-only, it is free to attend.
For more information or to register, visit https://www.facilitiesintegrate.nz/