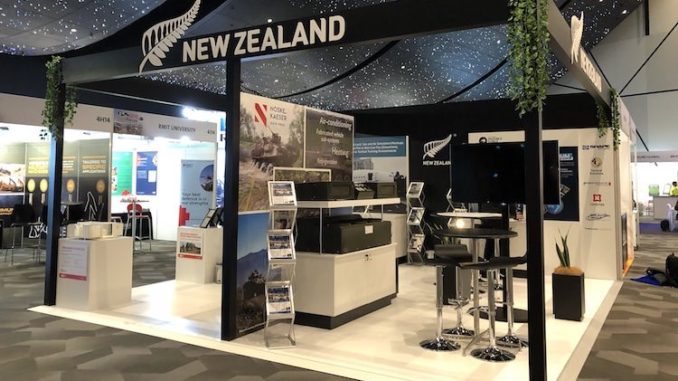 Recently returned as a Director and Chair of the NZDIA Board, Andrew Ford talks Women in Defence and Defence Industry, STEM learning, and early communication of Defence procurement planning.
We have come a long way in the past five years, having participated in partnership with NZDF and MoD in developing an improved industry engagement framework, and a move toward relationship-based contracting for our members.
The level of interaction between Defence and Industry has continued to improve, which has led to a better understanding of client needs and better value demonstrated in the delivery of support and services to meet those needs. I believe there is genuine recognition by Defence that industry is a necessary and valued element of their delivery of outcomes for the community, nation and world.
In the twelve months ahead, there are some key strategic initiatives that we need to consider and progress as a Board:
Representation and recognition of Women in Defence and Defence Industry careers: Take any time to scan the audience at our members meetings and our forums and the predominant demographic is obvious to see. For a sustainable and balanced workforce we need to be active in positively promoting the career opportunities for women in Defence and related industries. To enable young women to see themselves in future defence-related careers we need to make a conscious effort and provide for the specific recognition of the influence that women are making in the sector.
Changing the public perspective of Industry supporting defence: Despite distraction and disruption from a vocal minority of the public, there is huge support for the great work that our Defence Force and National Security Agencies do in protecting our communities and our national prosperity. We need to broaden the perspective of the contribution industry makes in supporting defence and national security outcomes, and this requires Defence, National Security Agencies and Industry to be working together to tell those positive stories.
STEM learning: A large number of the industries supporting defence are dependent on a technically skilled workforce. Defence has taken some positive steps toward promoting technical careers in Defence and industry can step up to support and to emphasise the broader career options in those technical fields.
Capacity versus capability in support of regional Defence market opportunities: There are strong estate, infrastructure, and defence equipment investment programmes across NZ and Australia, and therefore competition for a limited pool of contracted workforce to deliver and support those new assets. There is potential with the much larger opportunities in the Australian market that NZ industry skills and capacity are attracted overseas.
Therefore we need to continue to encourage Defence to provide early notification of the pipeline of work through procurement plans to enable NZ businesses to plan to compete.
Since establishing a full time CEO and staff to deliver the day to day business of the NZDIA in terms of events, membership growth and administration, the Board has been able to refocus on where the association should aim next. Our board can be extended by the short term addition of appointed directors and we have used this to bring diversity of thought and governance. Our elected Directors will be looking to appoint one or more directors to the board to help balance the table and lend some specific insight to progress the initiatives above.
The greatest yardstick of the success and engagement of our association is the continued and steady growth in membership. In doing this we are continuing to deliver on our mission of "Connecting Industry with Defence and National Security agencies for the benefit of New Zealand".