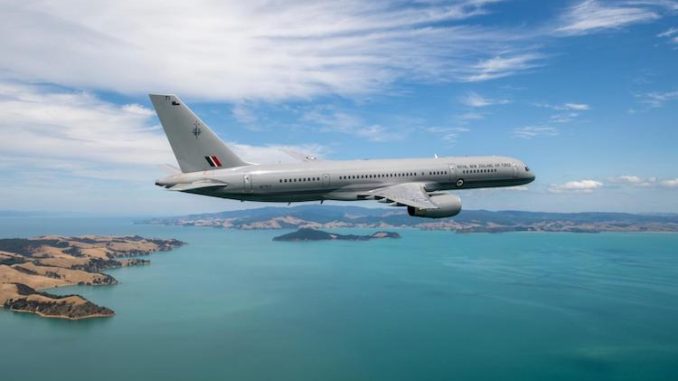 With Whangaparoa facility featuring in New Zealand's COVID-19 response, Opposition defence spokesperson Hon Mark Mitchell argues that now is a good time for the government to be investing in a modern defence estate.
As a developed nation, New Zealand has a duty to provide assistance to our friends and allies when they need support. In a constantly changing global environment, this duty is becoming even more important. Threats to international stability are taking new forms and are having global application.
Much like the rest of the word, one of the biggest challenges New Zealand will face this year will be the outbreak of COVID-19. We are still in the early stages of this challenge, but we've already seen how important the NZDF has been in the containment phase.
Last month, the NZDF military training base in Whangaparaoa was used by the Government to house 70 New Zealanders who were evacuated from the city of Wuhan in China. The facility was chosen for its secure nature, location and medical facilities. While being kept in isolation at the military base, evacuees could be given daily medical checks and where possible, kept with their families and isolated from other returnees.
The use of the Whangaparaoa facility in the fight against COVID-19 demonstrates the importance of a modern defence estate. We need to invest in estate regeneration not only for the health, safety and effectiveness of our personnel, but for the security and best interests of New Zealand. 
Enjoying this article? Consider a subscription to the print edition of Line of Defence Magazine.
It is crucial our Defence Force has world class facilities and infrastructure in order to maintain military capability. That's why it's concerning to see the Government ask the Defence Force where they could make cuts in spending, particularly at this time of heightened global instability.
Our Defence Force have a critical role to play, especially in the Pacific, but also in improving the lives of New Zealanders by promoting global security and helping people get back on their feet in the aftermath of environmental disasters. Cuts in military spending will impact on our ability to deliver on our security obligations.
The Government should think twice before asking NZDF to identify spending cuts. I will continue to hold the Minister to account on defence spending.
Any threats to international stability will have a direct impact on New Zealand. So it's pleasing to hear that after more than a year of discussions, a deal has been signed between the US and the Taliban in an attempt to bring an end to the conflict in Afghanistan.
If this important agreement is upheld, 5000 US troops will return home by May and NATO allies have indicated that all troops will be withdrawn within 14 months. This of course is completely contingent on the Taliban upholding their end of their bargain.