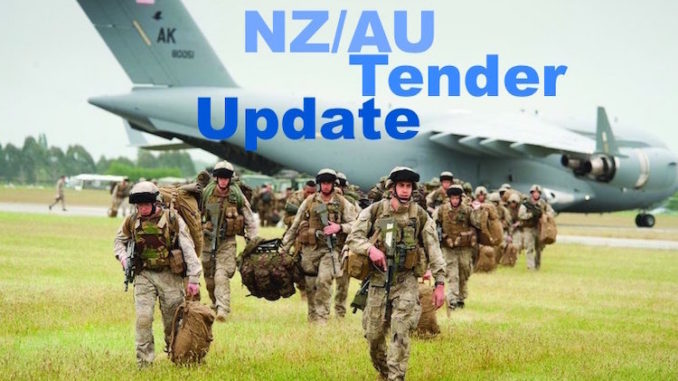 The New Zealand Defence Force (NZDF) wishes to engage with suppliers who can provide Consultancy Services in the planning, design and delivery of the Kiwi Command 20 (KC20) Command Post Exercise (CPX) Deliverables for the Joint and Operational level C2 training for HQJFNZ and HQDJIATF.
The Supplier will need to provide a quotation for each of the following elements of the support requirements:
Provide Exercise Design, Planning, Scripting Guidance and CPX Deliverables.
Provide Coaching and Training. The Supplier will support the development of the CPX design processes.
CPX Delivery.
This Request for Quote (RFQ) is seeking responses from the market to provide information and capability relating to the requirements detailed in this RFQ.
RFx ID: 22854568
Tender Name: Consultancy Services for Exercise Kiwi Command 20 (KC20) – Exercise Design, Planning, Scripting and Delivery Support
Open Date: Monday, 22 June 2020 3:00 PM
Close Date: Friday, 3 July 2020 4:00 PM
Information is from GETS (the NZ Government tender website) – GETS link