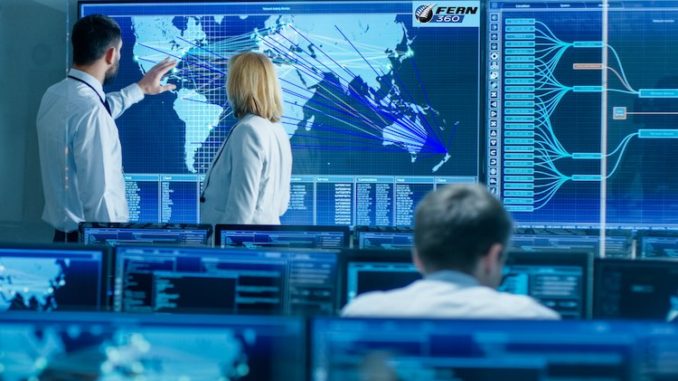 Offering a broad suite of solutions from bollards to vehicle barriers, and access control to video surveillance, New Zealand brand FERN360 has burst onto the security product market and has set its sights internationally.
A country known for innovation and an eye for quality, New Zealand is now home to a new force in security and automation products that promises to deliver Kiwi experience and smarts to the world. FERN360 will offer a family of security products that are leading edge and easily accessible all in the one place.
"The name FERN360 reflects not only our pride in our New Zealand roots, but also our vision of being an internationally recognised and trusted global brand," CEO Bruce Young told NZSM in an exclusive interview. "We offer an experienced, honest and reliable alternative for the wholesale security and electrical industries."
From its head office in Auckland, the New Zealand-Australian owned and operated company is looking to offer its product range internationally, with an initial market focus on Australia, South Africa and Europe.
Its range of technology products will include alarms, automatic bollards, vehicle barriers, cable, intercoms, LED lighting products, speed-gates and turnstiles, video conference and video management systems, as well as access control, audio, automation, security and surveillance equipment.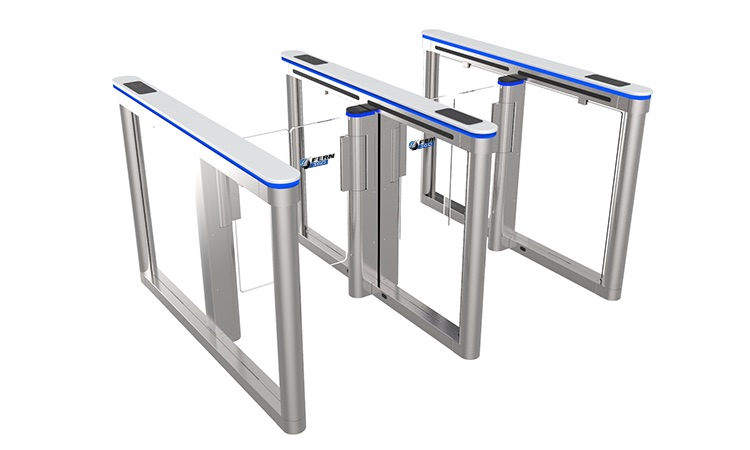 ---
"Our products are manufactured globally by carefully selected partner factories– including in New Zealand, Australia, South Korea, China, Taiwan and Canada – who meet FERN360's exacting quality, level of service and expertise requirements," said Bruce. "We really put a great deal of effort into our product selection process, and by doing that under one brand we bring a quality, well-priced product to the customer."
Bruce points out that a selection of the products in its range are unique to FERN360, integrating the company's own intellectual property and designs. "We offer state-of-the-art, leading-edge products at the forefront of the latest technological advances. Innovation and creativity are core beliefs of our organisation."
With more than 29 years' experience within the security/fire industry, Bruce has managed or founded several start-up divisions and companies, working for both corporate and privately owned organisations. He is joined by well-respected industry experts Director Hasith Kanchana and Technical Advisor Vlado Damjanovski.
Hasith has been an active player in the technology industry for over 20 years, with a background in engineering, automation and robotics. His professional travels have taken him across most continents, giving him a wealth of knowledge from a global perspective.
With over 35 years of professional experience, Vlado is one of the world's foremost experts and authorities on video surveillance. Well known within the international CCTV industry, he is an author, inventor, lecturer, app designer and imaging specialist based in Sydney.

---
FERN360 offers distributors full online ordering supported by a website that is easy to navigate and understand, as well as a user-friendly online ordering system.
"We promote a team approach, working alongside our customers (both direct and indirect) and creating long term relationships, as well as utilising our professional expertise to ensure the best solutions are available for your next project," said Bruce.
"We highly value our distributors, so clearly-defined, appropriately-sized territories are set up to support them. You won't see any wholesale pricing online as we recognise and respect the importance of channels-to-market in the provision of quality service and support."
"We also appreciate that efficient logistics is important to the success of businesses, and we are committed to ensuring timely communication and smooth delivery of product."
FERN360 entrance systems have already been released to the New Zealand market via distributor Alliance Wholesale, with several installs already completed. This professional-grade range includes automatic bollards, flap barrier gates, full height speed gates, full height rotor outdoor turnstiles, sliding gates, speed gates, swing gates, tripod turnstiles and vehicle barrier arms.
The FERN360 900mm-wide full height turnstiles are just one example of how the brand sets itself apart, providing a turnstile solution for construction sites and environments where the extra millimetres of space make all the difference for equipment-laden tradespeople, heavily protected security guards, workers and when extra wide pass through is an essential requirement.
For more information visit the FERN360 website at www.FERN360.com

---