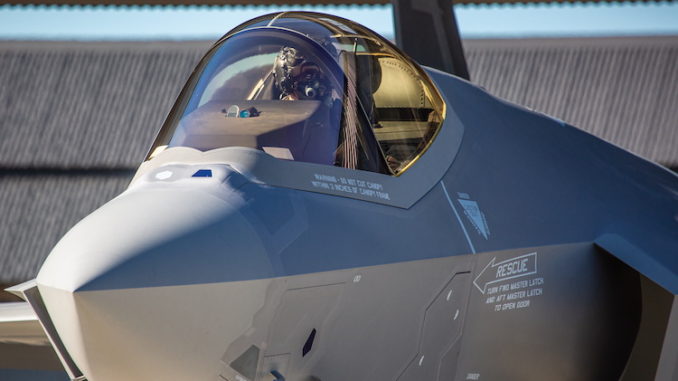 The Defence Industry Advisory Council's Greg Lowe presented at the July NZDIA Member Meeting on supply chain resilience and linking NZ and Australian defence industries via the Australia New Zealand Leadership Forum.
COVID-19 and Sovereign capability
The Defence Industry Advisory Council (DIAC) has been focused on working with the Ministry of Defence post the review Optimising New Zealand Industry involvement in the New Zealand Defence Sector. A key conclusion of that report, says Mr Lowe " was that maximising support that's available in the country is likely to be a more cost-effective outcome provided that the value and the quality of services and products meets the standard."
Changes to procurement policy flowing from the report's recommendations include the requirement on overseas bidders to submit a New Zealand Industry Engagement Plan. "Recently, the Ministry has strengthened that requirement for international bidders to demonstrate how they are providing value to the New Zealand economy through their engagement with New Zealand industry," he added.
During the COVID-19 crisis, the minister reached out to the DIAC to initiate a discussion on the impact of COVID on the New Zealand defence industry. According to Mr Lowe, understanding the impact of the COVID crisis on the defence industry is a multifaceted discussion.
"So to assist that, the Ministry recently commissioned a survey of a number of industries, which was conducted by Martin Jenkins," he said. "They've put their initial report back to the Ministry of Defence, resulting in recommendations to the Minister."
"The salient point that comes through all of that is a discussion that's happening in New Zealand and in Australia around what's termed 'sovereign capability'. Both countries are using the same language, and they're essentially asking that as a result of this crisis, what has been the impact of the disruption of supply chains and how has that impacted the ability of defence to do its business.
"Given that defence is expected to operate in times of crisis, the disruption of supply chains to defense activity is not a new subject, of course. So the question that's being asked is, is there enough sovereign capability in New Zealand and in Australia."
"The question that the minister, the government, the ministry and the Defence Force is asking is what is the nature of the relationship between the local supply chain and the international supply chain, and is that strong enough? I think the answer to that is going to be it needs to be stronger and so the recommendations that are going to go back to the minister are about how we might strengthen that supply chain."
According to Mr Lowe, the Secretary of Defence is holding a workshop with DIAC in September to begin this conversation around a potential program of work that strengthens the relationships New Zealand organisations have with international suppliers.
"What we would expect is that in what procurement activity, as we go forward, that there will be closer scrutiny in terms of what the post-supply support chain looks like and how that's going to be sustained in times of supply chain disruption," he said. "That's an important national capability.
"It's an important capability for the NZDF, and it's an important capability for the ADF. Both countries are looking at how they optimise those supply chains, and there's a minister-to-minister discussion going on around that as well, so that'll be some activity which plays out into next year."
A single defence market?
Mr Lowe, who is also Co-Chair of the Australia New Zealand Leadership Forum (ANZLF), believes that the Forum provides a potential vehicle for bringing the New Zealand and Australian defence industries together. 
"Those of you that are old enough will know that the Single Economic Market (SEM) between Australia and New Zealand is defined by the NZ-Australia Closer Economic Relations (CER) Agreement, which creates the Single Economic Market. There's an addendum to that called the Closer Defence Relations (CDR) Agreement [established 1991, and last updated 2018], which creates a single market for defence activity."
Under these agreements, officials on both sides of the Tasman work to improve trans-Tasman access for New Zealand and Australian companies to New Zealand. The countries' Prime Ministers meet annually and Foreign Ministers meet six-monthly. Political and business leaders also meet at the annual Australia New Zealand Leadership Forum.
According to Mr Lowe, ANZLF sector groups do much of the heavy lifting. The Forum's Tourism Sector Group, for example, initiated the recent formation of the Trans-Tasman Safe Border Group, which is working with both governments on the mechanics of the Trans-Tasman non-quarantine travel bubble.
"Now that might seem a little further out given what's happening in Victoria at the moment. But behind the scenes, the mechanics of that are being laid out and the rules and regulations for airlines and airports are being laid out," he added. "That work's been done under the auspices of the ANZ Leadership Forum."
According to Mr Lowe, there is an opportunity to set up a defence industry policy group that might connect defence industry in New Zealand to defence industry in Australia. "It's quite common for these policy groups to be made up of competing organisations, but they work together on the things that are of common interest to them.
"What are the things that are of common interest to defence industry in New Zealand and Australia that some changes to regulation or government policy would improve in terms of access to marketplace?
Areas of interest might include transportable security clearances, supporting big defence programs in Australia in a time when travel is constrained, and potential regulatory changes. "I'm talking with Andrew Ford [NZDIA Chair] about that and about seeing whether we can set that up."
Minister's Awards of Excellence
The last thing I'd like to talk about is the Minister of Defence Awards of Excellence to Industry. You heard earlier today I think about the DESC awards for defense employers. Last year, the Minister's Awards of Excellence to Industry and the DESC awards were held in a combined event at Parliament House, and a number of you would have attended those.
Nominations close on 07 August, and the nomination process is online and straightforward. Categories include those around the provision of services, the provision of product, and also special awards for individual commitment and special awards for company commitment.
"Quite often, the nominations come from the Ministry of Defence and the New Zealand Defence Force, but there is nothing stopping industry participants nominating other industry participants. If you've got a good subcontractor or a good industry partner that you think has been doing a great job and deserves consideration for those awards, then please do get a nomination in."
PROFILE: Greg Lowe ONZM is Group Chief Executive Officer of Beca and New Zealand co-chair of the Australia New Zealand Leadership Forum. He spent his early career in the Royal New Zealand Navy as a Commander and director of marine engineering.
Comment below to have your say on this article.
If you have a news story or would like to pitch an article, get in touch at editor@defsec.net.nz.
Sign up to DEFSEC e-Newsletters.