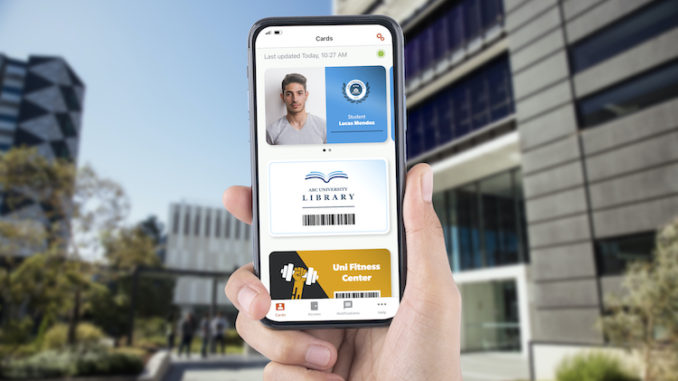 With streamlined remote provisioning, Gallagher's Digital ID access control solution makes for an improved experience – both for credential managers and users.
Access cards are a reliable solution when managing site access for personnel, and they remain a popular method across numerous industries. However, as our world becomes more digitalised, the demand for photo identification alternatives grows, and so do the benefits that come with it.
Digital identification is proving to be transforming the way in which businesses manage access control. Through smart, flexible technology, even the most complex of sites can securely issue mobile credentials for their staff, contractors, and visitors.
Access control solutions like Gallagher's Digital ID remove the inconvenience of issuing physical photo ID cards, instead providing a secure, on-phone and digital alternative through Gallagher Mobile Connect. Digital ID streamlines ID provisioning with the ability to issue and revoke IDs remotely, while real-time updates through the Command Centre software keep IDs permanently up to date.
This is an ideal feature for sites that require the management of credential verification for temporary contractors and visitors, as remote provisioning allows access credentials and Digital IDs to be set up in advance of a user visiting a site and can be disestablished as and when required.
A university campus, for example, has the considerable task of managing the access control of thousands of students, including an influx of new starters and leavers each semester.
Having a digitalised system with remote provisioning makes for an improved student experience – eliminating the long queues at the enrolment office that come with issuing a physical ID card.
Users can store multiple Digital ID cards in Mobile Connect. Continuing with the example of universities, this means students can store ID and access cards for campus buildings, student accommodation, the library, the university gym, and more, all in one location on their mobile device.
Beyond convenience, utilising digital photo ID solutions provide wider advantages for organisations. Removing physical cards eliminates the creation of new, or replacement of lost, stolen, or expired, plastic ID cards, not only reducing costs but also lowering their environmental impact.
"The use of digital access control credentials removes the need for standard plastic ID cards, which are made from durable, non-renewable materials, and are usually discarded at the end of their life cycle." says Trish Thompson, Product Strategist for Gallagher's security division. "It's great to have alternatives which are just as effective, but also better for the environment."
Once approved users are set up with their Digital ID, it also provides the ability to set up streamlined communication channels. Through Gallagher's Mobile Connect, push notifications can be sent to users to communicate important information with immediacy, ideal in emergency situations.
To learn more about how you can revolutionise your access control and improve your efficiency, visit security.gallagher.com.