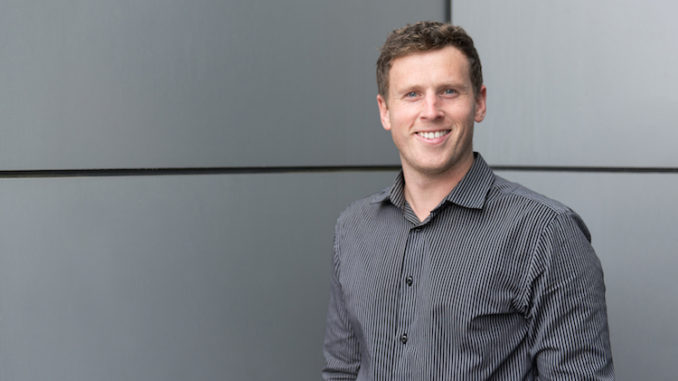 Brad Small, Gallagher's Regional Manager, Zealand & Pacific Islands, speaks with NZSM about addressing New Zealand's security skills shortage. It's an issue, he says, we need to own both collectively and as employers.
A key issue that the security industry here in Aotearoa shares with the rest of the world is that we are experiencing a prolonged and seemingly intractable skills shortage.
"For the last 15 years, we have had a skills shortage and a shortage of highly skilled people in the fire and security sector. Employers daily tell me of their struggles to engage with a younger audience. Very rarely does someone at school decide to seek an apprenticeship or career in the fire and security sector. It is an afterthought, a second career or a recommendation from a family member."
Sound familiar? That was a comment made last month not in New Zealand but by Skills for Security, an initiative in the UK. And it's not just physical security that's feeling the squeeze.
In the US, according to CSO Magazine, 70 percent of cybersecurity professionals claim that their organisation is impacted by skills shortages in cybersecurity. In 2019, risk modelling specialist RedSeal predicted it would take a decade to fill the cybersecurity skills shortage in the UK.
An invisible industry
In New Zealand, it seems that kids at school are not thinking 'security' when they daydream about what they want to be when they grow up.
"If you ask a student who doesn't want to go to university what trade they might be interested in, the answer might include building industry, electrical, mechanics, that's it. I don't think there's very good awareness that the security industry exists," Brad Small, Gallagher's Regional Manager, Zealand & Pacific Islands, told NZSM.
"I didn't know about it until I was 22-23, and that was after my degree."
For Mike McKim, National Client Services Manager at Aotea Security, the call to join the security industry came at the age of 16.
"My father was in the industry, he found me a job in Auckland working for an Armourguard contractor. There was no apprenticeship, nothing, you just become a technician."
But he stresses that his case is in the minority. Parents are more likely, he says, to push a trades-suited child into plumbing or electrical rather than security.
"We've got an aged technical base in New Zealand, and a lot of them are retiring now," he observes. "And nothing's really coming in behind them."
An invisible brand
"In three words, the key driver behind the skills shortage in security is the industry's brand (or lack thereof)," says Brad.
"I really think the security industry needs to do a better job of marketing itself – demonstrating what roles are available and raising more awareness about the profession (particularly among teachers and career guidance services)."
According to NZSA CEO Gary Morrison, there are a lot of misconceptions about security occupations in the employment market.
"Our work with candidates seeking employment opportunities has highlighted an industry weakness in that we have very limited resources that talk to the different roles and opportunities that exist within the security industry, or the career pathways that can be followed," he commented in a recent newsletter to NZSA members.
"For many individuals, mention of the security industry immediately brings to mind a mental picture of a burly guard outside a bank or tackling a pitch invader at a football match," he said. "This detracts from our ability to attract a diverse and skilled workforce that can meet our resource demands going forward, including our ability to attract school leavers and graduates."
There have been some recent steps forward. Most notably the launch last year of the NZ Security Careers Pathways website (securitycareers.co.nz), an initiative of the NZSA developed to promote the wide range of security careers on offer in New Zealand.
The website includes information on skill set requirements, training requirements and options, indicative pay scales and possible pathways into other industry sectors, such as Corrections, Police and cyber.
"Security as a career is changing because the nature of the range of security threats organisations face is changing," says Andrew Moss, Optic Security Group's National Sales Director. "It's an exciting sector to be working in, and electronic security professionals are now working at the cutting edge of mobile technologies and the Internet of Things."
"Among the many things we've learnt from COVID-19 is that security's got a real story to tell," he says.
"From security guards providing an essential service at supermarkets during lockdowns to security consultants providing much needed revamps of organisations' Business Continuity Plans, to the security of Managed Isolation and Quarantine arrangements, security has had an extremely important role to play."
The right culture
According to Brad, the industry as a whole needs to be providing incentives for security professionals to remain in their jobs for longer. This, he suggests, starts with creating a supportive culture that fosters learning and development.
"We want to give people a reason to stay in the industry. If we don't, talent will continually pursuit other opportunities, which will continue to drive up salaries."
"The industry, and integrators in particular, need to be willing to train people at entry – and manufacturers could look to support this (supporting integrators to take on apprentices, and help them upskill)."
"As a company, we're not finding it that difficult to get technicians because we're creating a culture, an environment, that's attractive, says Mike McKim. "Word of mouth is powerful.
"It's about attracting people by having a culture within security that supports a young person's upskilling or entry into the industry," he says.
"What that means is not taking a fresh 18 year old and bringing them into a company and just giving them to some old stale guy who just throws them through the roof and might take 3 or 4 years to find someone who might take him under their wing and actually teach them."
With the news late last year that the New Zealand Certificate in Electrotechnology Level 3 and the New Zealand Certificate in Electronic Security Level 4 are now both on the government's list of approved apprenticeship qualifications and that the security technician apprenticeship qualifies for the fees-free funding, there is now every reason for employers to consider how they might attract and develop new talent.
Initiatives
As a security manufacturer, Gallagher's outreach and recruitment efforts traditionally focus on tertiary graduates, including a 12-month graduate programme in which graduates to apply for roles across its business in Hamilton.
"The purpose of our grad programme is to attract the top talent coming out of tertiary education and immerse them in what we do." Says Brad. "We want them to develop a deep understanding of how we work.
"Our intention is that when they come out of the grad programme, they'll be employed by an area of the business that best aligns with their strengths.
"Our very own Marketing Coordinator for Gallagher security for small and medium business (SMB) went through the programme and immersed himself in opportunities across supply and manufacturing, operations, customer support, marketing and product development to name a few. He finished his placement in SMB and was offered a full-time role, which he still holds today.
"Additionally, the Sir William Gallagher Cyber Security Scholarship was established in 2015 to support academically talented students studying towards a Master of Cyber Security qualification at the University of Waikato. The scholarship is valued at $20,000 and provides the recipient with the opportunity to undertake an industry-based research project with Gallagher."
Gallagher also takes on interns from both the University of Waikato and Waikato Institute of Technology (Wintec) across several departments. "It's a great way to help soon to be graduates get a start in the workforce and gain relevant experience/skills, plus it is beneficial for the long-term health of our industry."
According to Brad, Gallagher is now looking to take part in NZSA's schools initiative "to go into schools and tell tomorrow's talent what it is that we actually do within the industry." The initial area of geographic focus will be Rotorua.
Working together
Despite the initiatives being driven by NZSA – including the schools programme, NZ Security Careers Pathways website, and behind-the-scenes work with government on qualifications and apprenticeships – there remains much that needs to be done.
"Instead of looking to the government, the NZSA, or integrators – we all need to be working together, to help the nation understand that security is a lucrative and rewarding career choice," said Brad.
It's a point echoed by both Aotea's Mike McKim and Optic's Andrew Moss.
"We do need more collective conscious; if people are interesting in workshopping this, let's put it together – let's reach out," says Mike. "There is great opportunity within the industry, a good culture, and areas for recruitment we're yet to tap."
"There's a lot of scope for collaboration in this space," says Andrew. "the skills shortage is, frankly, bigger than each of us, and simple logic dictates that the only way we're going to crack it is if we do so together."