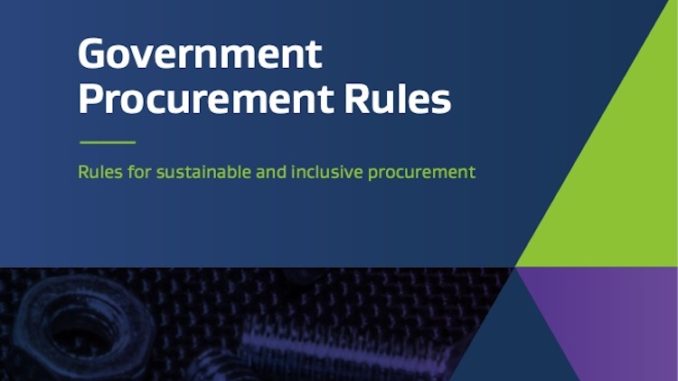 CEO of Zeopard Consulting Jennie Vickers delivers her scorecard on government agency implementation of the Government Procurement Rules' 'Broader Outcomes' two years after it was first announced.
---
This article is part of our spotlight on New Zealand Government Procurement
The concept of Broader Outcomes was announced back in June 2019 and the requirement to comply took effect in October 2019.
We are now mid-year in 2021, so it's a good time to ask the question whether New Zealand business as a whole (which was supposed to benefit from the Broader Outcomes concept) has actually seen the mooted benefits? Have we seen change in procurement mindsets and behaviours sufficient to deliver this uplift? 
In September 2020, ProcurementNZ and Waka Kotahi (New Zealand Transport Agency) published the Framework for Delivering Broader Outcomes. This 28-page detailed document provides ample detail for Agencies to get on with incorporating Broader Outcomes and for industry to know what is expected and how to address it. 
In April 2021, Waka Kotahi's Broader Outcomes working group reached out to Agencies to get involved, and noted that it is "important that this delivers results as opposed to being about discussions." 
In December 2020, Minister Nash released the first MBIE Progress Report on The Implementation of Broader Outcomes and New Government Procurement Employment Rule. The results indicate some progress, but of concern included (among other lacklustre results, that only 14 percent of survey respondents have effective contract management and reporting practices relating to Broader Outcomes.  
The covering Cabinet paper acknowledges that procurement needs to do more to create employment and keep New Zealanders in work. This concern led to the recommendation for a new rule, which is the Rule 18A referred to above. 
Back in 2019, as CEO of the New Zealand Defence Industry Association (NZDIA), I wrote a guide for industry (local and overseas businesses) on working with the new Government Procurement Rules (PR2019), and in particular the Broader Outcomes requirements.
That Guide reflects an optimistic belief that finally New Zealand would see procurement teams stepping up and giving all New Zealand entities the access denied previously to a range of contract opportunities. There are, of course, pockets of improvement like Waka Kotahi, but to an observer, not enough improvement and not enough change.
It would seem that my 2019 optimism was too Pollyanna and not enough cynic. Change is still needed and fast, and this needs more Cabinet focus on the laggards. 
A telling statistic (if available) would be the number of agencies that have introduced the Supplier Code of Conduct versus those that have active programmes to ensure they comply with the Government Procurement Charter (which includes the words: "The New Zealand government directs agencies to: Seek opportunities to include New Zealand businesses").
Overseas businesses have nothing to fear from these changes but plenty of incentives to collaborate with NZ SMEs to deliver consortium and other JV responses to Agencies. The NZDIA Guide has more info on the what and how.
Finally, it will be interesting to see the results of MBIE's work creating a reporting framework and Broader Outcomes data collection, which is referred to in the Progress Report.
Until then, "C – Must try harder" seems a reasonable conclusion.