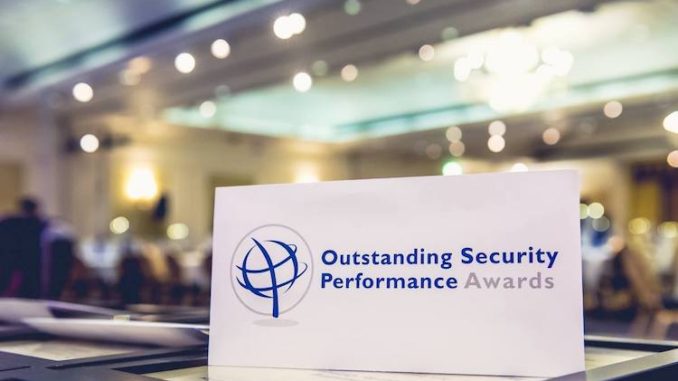 The Outstanding Security Performance Awards (OSPAs) have descended upon New Zealand. With 13 award categories up for grabs, the programme seeks to bring wider attention to excellence within the security sector.
The New Zealand OSPAs have arrived! An independent global awards scheme to recognise outstanding performance in the security sector, the awards are open to everyone.
The OSPAs are designed to be both independent and inclusive, providing an opportunity for outstanding performers, whether buyers or suppliers, in-house or contractors, to be recognised and their success to be celebrated.
The first OSPAs awards were held in Norway in 2015, and since then they've spread to 15 countries and are seen by many as the most prestigious accolade a company, team or individual in the security sector can be awarded.
The OSPAs are based on extensive research on the key factors that contribute to and characterise outstanding performance.
According to the 2014 Security Research Initiative report Aspiring to Excellence: The Case of Security Suppliers and Corporate Security, suppliers of security suppliers are accorded lass status than other suppliers, and that they are generally "not expected to be excellent or to add value, as clients are not committed to buying the very best security."
"The security sector needs to find new ways of showcasing security excellence, of highlighting security practices that lead to outstanding performances and publicising them," stated the report.
The award scheme is run on strict ethical principles with core values being independence, credibility, transparency and respectability. Given their global dimension, the awards provide something of an international award benchmark for the sector.
The judges are nominated by leading security associations and special interest groups to represent them – they all sign up to an ethics policy and agree to mark independently against set criteria and declare any conflict of interest on every mark sheet.
For 2022, the awards are being offered in the following categories:
Outstanding In-House Security Manager/Director
Outstanding Contract Security Manager/Director
Outstanding Contract Security Company (Guarding)
Outstanding Security Consultant
Outstanding Security Installer/Integrator
Outstanding New Security Product
Outstanding Security Partnership
Outstanding Investigator
Outstanding Police/Law Enforcement Initiative
Outstanding Security Officer
Outstanding Female Security Professional
Outstanding Young Security Professional
Lifetime Achievement
There is no charge to enter, and nominations must be submitted by 14th January 2022. Winners will be selected from a list of finalists and presented with their awards at a networking event to be held at the end of April in Auckland.
The inaugural awards are supported by the New Zealand Security Sector Network (NZSSN), ASIS New Zealand Chapter, New Zealand Security Association (NZSA), Massey University's Centre for Defence and Security Studies, and Defsec New Zealand – publishers of Line of Defence Magazine.
To find out more or to nominate, visit the New Zealand OSPAs website.