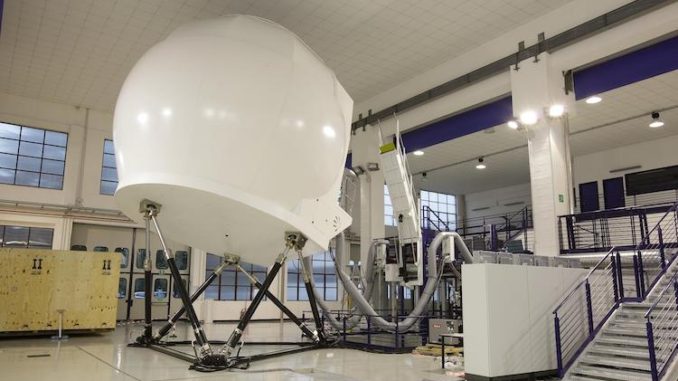 Beca, with the support of Leonardo and Virtual Simulation Systems (VSS), has been selected to upgrade the New Zealand Defence Force (NZDF) AW109 LUH Helicopter Simulator and provide ongoing through life support.
---
The AW109 LUH Helicopter Simulator Upgrade and Through Life Support project is fundamental to the success of the Rotary Wing Task Force for the NZDF. The Rotary Wing Task Force delivers a capability for New Zealand and a critical enabler for the New Zealand Government.
Andrew Ford, Beca's Market Segment Lead – Defence & National Security says the ten-year support program will see new RNZAF pilots being trained on a modern simulator with technical support available onsite and at any time.
"We are delighted to be supporting the Simulator upgrade and the through life capability for the NZDF. We are also excited to continue our partnerships with Leonardo and Virtual Simulation Systems to bring the NZDF training simulation up to date and support the RNZAF and NZDF over the next ten years of pilot training."
This partnership model with Leonardo and Virtual Simulation Systems (the original equipment manufacturers) will bring international expertise to complement Beca's local operations and maintenance capability experience. They will deliver a comprehensive technology upgrade and provide local through life support to NZDF for helicopter flight training.
Beca has been delivering this support onsite at Ohakea Air Base for the last 10 years and this new partnership model will allow Defence to outsource that support completely, freeing NZDF staff for operational support of the aircraft.
Leonardo will be providing the technical design and will work with Beca to ensure the flight simulator upgrade installation is delivered successfully. Leonardo will also provide ongoing engineering and supply chain support over the next ten years.
VSS will be providing crewman simulation technology upgrade including AR/VR elements and engineering support for the next ten years.
Beca has been a long-standing strategic supplier to the NZDF, with a successful track record of supporting capability development projects and programmes.