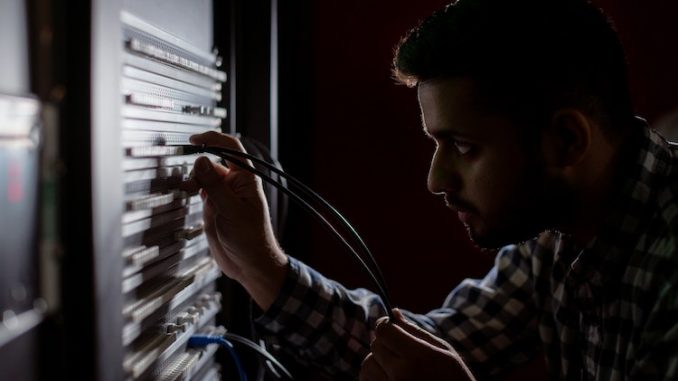 The peak security industry organisation in Aotearoa New Zealand, the New Zealand Security Association (NZSA), launches new online training hub with special rates for members.
---
The NZSA today announced on LinkedIn the launch of its new online Training Hub.
"We recognise the importance of up-skilling and professional training for those in the security industry," stated the NZSA announcement. "To support this we've created the NZSA Training Hub, an online training platform for our members and the wider industry that supplements the NZQA training delivered by training providers."
Learning and training materials hosted on the platform include:
Literacy and Numeracy Modules – free access for all
Electronic Security Good Practice – preferential rates for members
Entry Level Security Technician Foundation Training – preferential rates for members
The all-new Entry Level Security Technician Foundation course is targeted at those who have minimal work experience and are new to the security industry. The Foundation Programme will provide a stepping stone towards developing the experience and knowledge needed for the NZQA Level 3 qualification.
The course, which combines text and video resources, and include assessments and on-job verification, is based around four distinct modules:
Module 1 – Self Management and Good Work Practice
Module 2 – Health and Safety in the Workplace
Module 3 – Foundation Skills (Basic)
Module 4 – Foundation Skills (Advanced)
The new Literacy and Numeracy package of modules have been designed to help supervisors and managers understand their staff and their needs. Participants will be guided how to utilise best practice learning theory and resources to improve communication and understanding within their workforce.
The Electronic Security Good Practice module is a recording of the 2022 Access Control – Egress – Foundation "Good Practice" Workshop. This workshop was held to participant acclaim last year.
The recorded Good Practice workshop presenters are authorities on their topic. Independent security consultant Lincoln Potter PSP, an ASIS New Zealand Chapter immediate past deputy chairperson, is a security professional with over 25 years-experience. Rosemary Killip, Director, Founder and CEO of Building Networks NZ Ltd, is an international speaker, author and training practitioner specialising in building law.
To access the hub, visit the hub website.