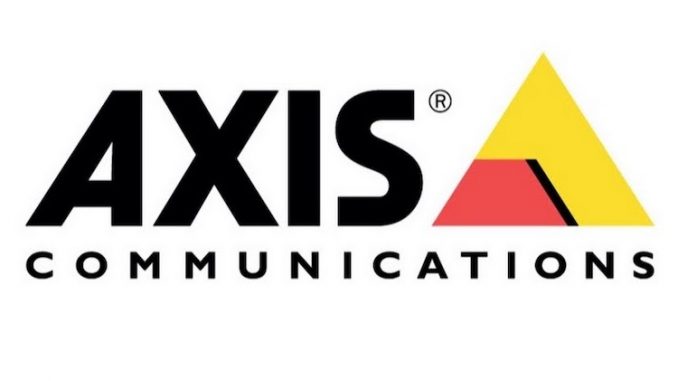 Bryan Montany, Senior Analyst, Physical Security Technologies at Omdia discusses the new bundled access control solution from Axis Communications and Genetec.
---
On 28 February, Genetec and Axis Communications announced the introduction of Axis Powered by Genetec, a bundled product offering that combines Genetec Synergis access control software with either an AXIS A1210 or an AXIS A1610 IP-enabled control panel. 
Axis Powered by Genetec is the first initiative to offer systems integrators a network door controller that is pre-loaded with third-party vendor's access control software. The bundled equipment will be sold exclusively by Genetec certified channel partners starting in April 2023. 
Omdia view
Axis Powered by Genetec is a byproduct of the access control industry's gradual adoption of edge-based system architectures and signifies the growing importance of cooperative partnerships between access control vendors. The planned launch of further Powered by Genetec initiatives will lead the software provider to gain a competitive edge until other open platform vendors follow suit with similar collaborations.
Stability and flexibility to integrators
The Axis Powered by Genetec program is the culmination of a longstanding relationship between the two companies. Previous collaborations included the development of an integration pack between Axis Perimeter Defender and Genetec video management system software as well as support for connectivity between Axis body worn systems and Genetec Security Center. 
Axis Powered by Genetec represents the evolution of this partnership with a single product offering that combines the most advanced Axis network door controllers with Genetec Synergis, one of the industry's fastest growing brands of access control software.
The bundled product offers convenience and off-the-shelf functionality to systems integrators and end users. Systems integrators who are accustomed to customising software to work properly with third-party control panels can acquire a bundled unit that functions immediately with minimal setup time. Axis and Genetec will also offer end users enhanced protection from cyberattacks due to their ability to continuously deliver needed patches, fixes and firmware improvements in real-time.
Sales of these devices will be strongest to accommodate multi-site enterprise projects across North America and Western Europe.
Powered by Genetec leverages an edge-based computing architecture and takes advantage of localized processing to allow access control systems to immediately adapt to changing conditions and behaviours in buildings. However, this development will not threaten the global trend towards cloud-based solutions.
The edge-based processing structure that is integral to Powered by Genetec devices will remain compatible with SaaS solutions. Many of the multi-site end users who will invest in Powered by Genetec devise will connect these devices to data servers and will simultaneously benefit from both real-time processing on the edge as well as big data processing through the cloud.
Impact of Powered by Genetec initiatives
In the short term, Axis Powered by Genetec will have a limited impact on the access control industry. Axis was not ranked as a top ten manufacturer of panels in access control systems in 2021. Higher growth rates of sales of their innovative IP-enabled controllers have led Axis to gradually gain share in this market. Aligning with a leading vendor of open-platform access control software through the Axis Powered by Genetec program will likely further accelerate this growth.
However, even industry leading growth rates would not lead Axis to become a top-five manufacturer of IP-enabled controllers within the next five years. Competitors such as Carrier, Johnson Controls, Brivo and Hikvision remain in robust positions as industry leaders.
The potential introduction of Powered by Genetec initiatives with other third-party hardware vendors will have a more substantial impact on the global market for access control software. Control panel manufacturers that lack comparable software offerings will be incentivized to offer a similar partnership and pre-load their own devices with Genetec software. This will reinforce Genetec's position as a leader in access control software sales.
Omdia predicts that future Powered by Genetec initiatives may even pre-load Synergis onto other devices such as readers and even electronic locks. This development may lead the features of control panels to become redundant and reduce sales into projects accommodating small and mid-sized commercial buildings.