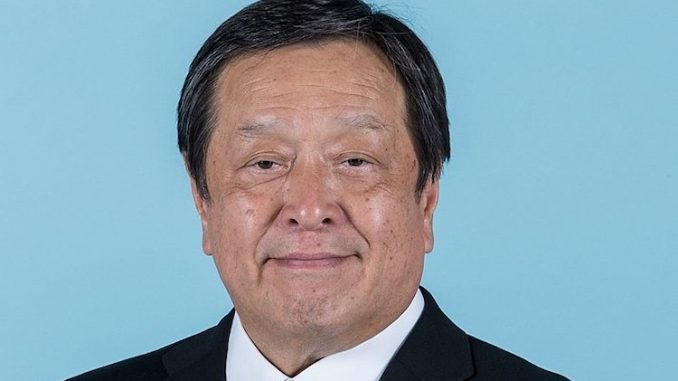 The Defence Ministers of New Zealand and Japan have signed a statement of intent for closer defence cooperation between the two Pacific regional partners.
---
Andrew Little and Japanese defence minister Yasukazu Hamada met to sign the 'Statement of Intent on Defence Cooperation in Maritime Security, Humanitarian Assistance and Disaster Relief and Climate Change in the Pacific Islands Region' at the 20th Shangri-La Dialogue in Singapore.
The statement is the culmination of more than two years of discussions including consultation with Pacific partners to ensure alignment with Pacific priorities. It means a renewed commitment to cooperation between New Zealand and Japan based on shared interests and objectives underpinned by the countries' Strategic Cooperative Partnership.
"This is a significant step towards stronger defence cooperation between New Zealand and Japan, and a more peaceful, secure and prosperous Pacific region.
"As outlined in the 2021 Defence Assessment, our collective efforts to support Pacific partners are most effective when they are coherent, complementary, and appropriate for the region.
"New Zealand and Japan's emergency response with international partners to the eruption of the Hunga Tonga-Hunga Ha'apai volcano in January 2022 demonstrated our mutual focus on what is important to Pacific partners. It reinforced the value in us finding opportunities to further strengthen our relationship and working together in a more coordinated and collaborative way.
"Both countries acknowledge the '2050 Strategy for the Blue Pacific Continent' being developed by the Pacific Islands Forum as a long-term strategy for the Pacific region. That strategy will be used as a guide for New Zealand and Japan to work together in support of Pacific priorities.
"Now we will both look to strengthen collaboration with Pacific partners and regional institutions on priority areas of cooperation including maritime security, humanitarian and disaster relief, and climate change," Andrew Little said.
The Shangri-La meeting in Singapore was also an opportunity for New Zealand and Japan to exchange views on regional security issues.
The Statement of Intent and proposed priority areas of cooperation will be reviewed annually by defence officials.