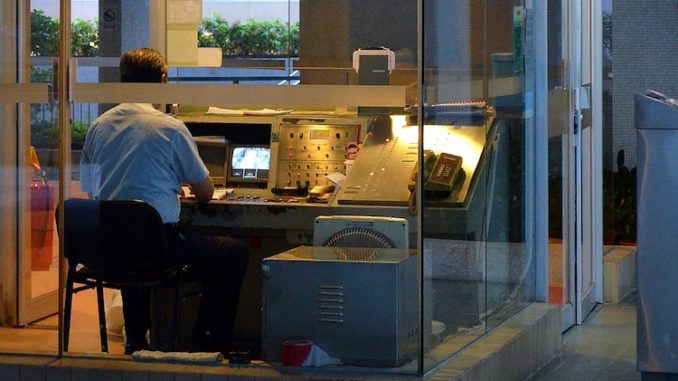 Recent forecasts predict that jobs in the industry are set to grow over the next five years more quickly than we've seen over the past decade, and training is set to accelerate even faster.
According to data sourced from Statistics New Zealand, Infometrics, TEC and Skills, New Zealand's security industry was worth $1,441 million in 2017, or 0.7 percent of national GDP.
The industry's contribution to GDP grew annually by 1.9 percent during the period 2012 – 2017, and by 2.1 percent during 2007 – 2017. During the same periods, New Zealand's total GDP grew at an annual rate of 3.1 percent and 2.0 percent respectively, suggesting the industry outperformed the rest of the economy between 2007 and 2012, with the tables turning in the five years to 2017.
The industry's annual contribution to GDP on an FTE (Full Time Equivalent) basis in 2017 was $91,855.
Jobs set to grow
On the job front, the industry provided 17,044 people with jobs in 2017. Of these, 6,898 were classified as security officers, 1,767 as electronic equipment trades workers or technicians, 389 as locksmiths and 380 as security consultants. 22 percent of workers in the industry were female – less than half the national rate.
1,850 people in the industry – or 11 percent – were self-employed in 2017 – 4 points below the national rate of 16 percent.
Industry jobs have grown at a year-on-year rate of 1.3 percent since 2012 (compared to the overall national rate of 2.1 percent). Interestingly, over the next five years employment within the industry is forecast to grow at an annual rate of 3.1 percent, significantly outperforming the forecast national employment growth rate of 1.9 percent.
Enjoying this article? Consider a subscription to the print edition of New Zealand Security Magazine.
Out of the 7,859 forecast job openings in security between now and 2022, 4,616 represent net replacement job openings and 3,243 will be new jobs.
These forecasts suggest that the industry is set for a period of sustained job growth of around 650 new jobs each year.
Training set to grow
NZQA training is experiencing an increase in uptake, according to NZSA CEO Gary Morrison. "Three years ago, less than three percent of personnel in the industry had an NZQA qualification," Gary told NZSM. "We're now sitting at around 12 percent."
Taking those currently enrolled into account along with the requirement for Armourguard to have its Ministry of Social Development (MSD) staff Level 2 qualified within the first year of contract, that's over four hundred more who'll have an NZQA qualification within the next several months, he said. There's also the new apprenticeship for security technicians, which is due to kick off by early next year.
"In two years, around 25 percent of personnel in the industry will be NZQA qualified," said Gary.
"It's almost becoming the norm that if you employ someone in the industry you'll expect them to be trained. Looking ahead, this will likely have implications for tenders and contracts," he said. "People are starting to see value in the training and that it's important to business."
There are a number of drivers for this, with the key one being health and safety. The deaths of two security guards in recent years – along with the change in health and safety at work legislation – is providing a real impetus for change.