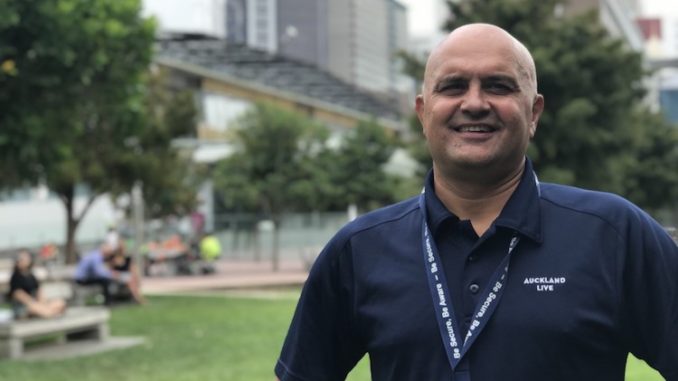 Dean Kidd, Manager of Safety and Security at Auckland Live, talks to NZSM about a Regional Facilities Auckland initiative bringing behavioural analysis expert Philip Baum to New Zealand to train local security managers.
Mt Smart Stadium in Auckland will play host to a first time ever in New Zealand Tactical Risk Assessment of People (TRAP) Workshop from 18 to 21 March 2019. The course will provide security instructors and practitioners with an in-depth introduction to behavioural analysis techniques.
The four-day programme will provide attendees with guidance as to how behavioural analysis (a term often used interchangeably with behaviour detection) techniques can enhance the security of sports stadiums, historic buildings, entertainment complexes, hotels, tourist attractions and other crowded places.
Instructor Philip Baum is an international authority on behavioural analysis and profiling techniques. The managing director of security consultancy Green Light Limited, he is also visiting professor of aviation security at Coventry University and editor of Aviation Security International.
"We want to improve the behaviour detection aspect in and around events, especially for the iconic stadiums and upcoming events such as APEC and the America's Cup," said Dean Kidd, who is spearheading the RFA-driven initiative.
"Whilst our risk rating is low, what we've found is that in order to make significant improvements it takes time to embed these new ways of working."
"In Auckland, apart from its probable wide use in the aviation environment, nobody is showcasing this particular tactic," he said. "We want it to ripple out to other venues and suppliers and people operating in those spaces."
Enjoying this article? Consider a subscription to the print edition of New Zealand Security Magazine.
Several RFA security staff will be among attendees on the course. The intention is for these staff to take what they learn from the course and then start educating various teams within the council organisation.
"[Following the course] we can start awareness training and more in-depth training sessions with front-of-house staff, baristas, event staff, in-house security teams, and security suppliers," Dean explained. "In this way, we can build a layered security function around events, which will eventually become the norm."
"The behaviour detection working group that the ASIS International New Zealand Chapter formed in 2018 brought local experts together over the course of the year and we identified our own definition of behaviour detection in a New Zealand context."
The definition describes behaviour detection as a set of "flexible and adaptable techniques, integrated into a wider security capability, designed to identify and respond to clusters of human behavioural and physiological signals indicating a possible intent to conduct unacceptable, criminal or violent activities in or around a baselined venue or event."
The "flexible and adaptable techniques" associated with behaviour detection include surveillance, observation, processing, assessment, questioning, command and control. TRAP methodologies combine behaviour analysis with threat resolution protocols based on questioning skills to achieve 'go or no go'.
The techniques are most effective in a venue where the relevant staff are completely familiar with the environment, the event dynamic and patron profile, in other words a 'baselined' venue or event.
Used widely in counter terrorism and aviation security contexts, behavioural analysis has been shown to be just as effective as a weapon against the threat posed by criminals and fixated persons at events and in public spaces, such as shopping malls, public squares and transport hubs.
If you are interested in attending this event and making the most of this rare opportunity to learn from Philip Baum first-hand, please contact Nicky Simonds-Gooding at trap@avsec.com or call +44 (0)20 8255 9447.