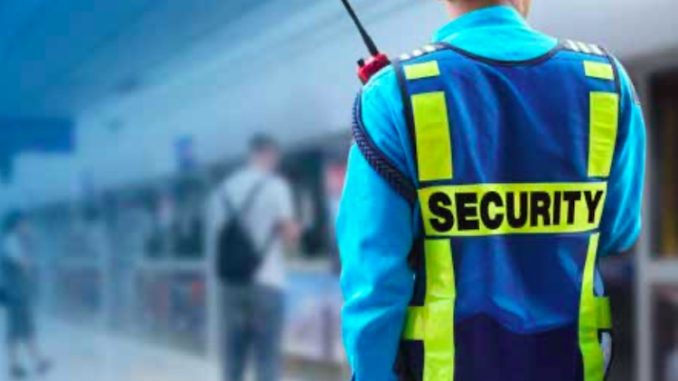 A 6 April update by the New Zealand Security Association to its members provides advice around essential workers leave payment scheme, PPE availability, labour supply and wage subsidies.
In its most recent communication to its members, the NZSA has clarified that the information it provides is from the latest government information and that this can sometimes be in conflict with what appears on the official Government Covid-19 website due to the fact that the site is updated retrospectively.
Essential Workers Leave Payment Scheme
This new payment introduced yesterday will have direct relevance to those security providers who have not met the qualification criteria for the wage subsidies (i.e. not suffered a significant revenue decline) but have staff on leave as a direct result of:
Workers who are self-isolating because they have contracted the virus or have come into contact with someone who has contracted the virus (or have a dependent they need to care for who is sick or self-isolating).
Workers deemed at higher risk if they contract Covid-19, and as such should self-isolate.
Workers who have household members who are deemed at higher risk if they contract Covid-19.
The scheme offers the same rates as the Wage Subsidy Scheme of $585.80 per week for full-time workers and $350.00 per week for part-time workers, and details on eligibility and submitting claims can be found on the Work and Income website.
PPE
Several private sector businesses and benefactors have stepped in and arranged eleven charter flights of PPE sourced from China, with the first flight arriving last night. The order includes some 41 million face masks as well as gloves, gowns, eye protection and sanitiser. Delivery will be prioritised to front-line health services but volumes should be more than sufficient to meet all essential service providers.
NZSA members urgently requiring PPE should email gary@security.org.nz with an indication of the items and volumes required, and the Association will endeavour to secure a bulk consignment specifically for the security sector.
Labour Resources
The NZSA has expanded its MSD Skills for Industry Work Broker Programme so that it now targets finding employment for those who have been displaced or made redundant through current events and not just those on a benefit with MSD.
The Association currently has in excess of 700 vacancies for security officers registered with it on behalf of our members. Whilst demand is largest in the main cities, vacancies are nationwide.
The NZSA is advertising and promoting its service across a wide range of channels and last week alone its team received over 100 expressions of interest from individuals seeking employment.
Amid strong demand, the team is working very hard to follow up with these individuals, to conduct background screening to ensure suitability for the industry and to then refer them to NZSA members for interviewing and potentially employment. As part of the process the Association is submitting and paying for the CoA application for the candidate.
If you are an NZSA member in need of staff and aren't registered, please contact Andrea on andrea@security.org.nz or on 0274 502020.
Wage Subsidies
With confusion around the ability for businesses to claim the wage subsidies and the process to be followed, NZSA HR Advisory Service provider, Livewire HR, has provided a blog with relevant tips and information, including a template for explaining the process to your employees for their consideration.