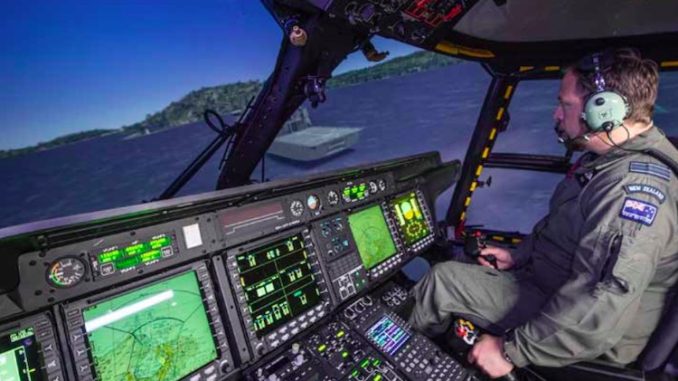 How has Defence pivoted in order to continue delivering capability during COVID, and what challenge does the Information Domain present? Mike Yardley, the Ministry of Defence's Deputy Secretary Capability Delivery, speaks with Nicholas Dynon.
Mike Yardley began his military career in 1981 as a Navigator in No. 5 Squadron, Royal New Zealand Air Force. He reached the rank of Air Vice-Marshal, serving as Chief of Air Force, prior to being appointed Deputy Secretary Capability Delivery, Ministry of Defence, in March 2016.
As Assistant Chief of Air Force – Capability, Mike led the RNZAF Capability Directorate work on introduction into service plans for the B757, P-3 Orion and C-130 upgrades and the obtaining of government approval for the A109 Light Utility Helicopter. In 2010, he was part of the team that designed and established the NZDF Capability Branch and was Head of the Programme Management Office.
Mike commenced as Deputy Secretary Capability Delivery just weeks prior to the release of the Defence White Paper 2016, which outlined a modernisation plan worth nearly $20 billion out to 2030. Given more detail in the Defence Capability Plan 2019, the commitment covered not only the C-130, 757 and P3 replacements but also new cyber capabilities.
It's been a busy few years for Capability Delivery, with the delivery of a range of major capabilities along with the additional challenges of delivering capability in the COVID era.
ND: Since being appointed Deputy Secretary Capability Branch in March 2016, how has the relationship between Defence and industry evolved?
MY: A real focus for me since taking on this role has been identifying opportunities for the New Zealand domestic industry and looking to see how we can be an intermediary in supporting industry with the larger international companies that are looking to work with them. Our role has not been to put companies forward but rather to look for opportunities to make these connections. We aim to make the introductions, so those overseas companies can see the range and nature of skill sets we have in New Zealand.
We have done this in a number of ways since 2015, including travelling the country to see what capabilities are out there. We have focused on increasing our overall engagement levels, and we have continued to work closely with the New Zealand Defence Industry Association as well, which has seen a real increase in its membership.
With our knowledge of local industry, when we know that we've got a large overseas company coming in, we can point out the linkages for them – and that ultimately helps them to connect with local businesses and expertise.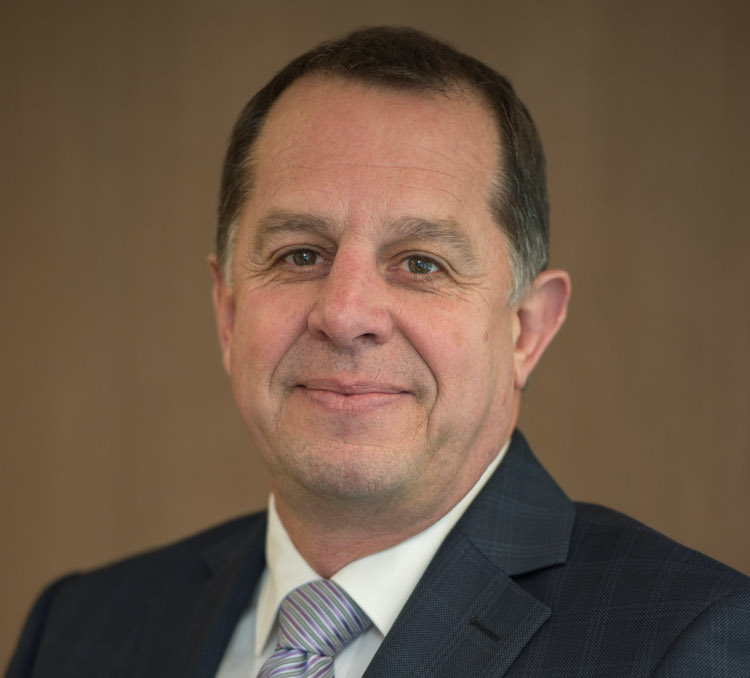 ND: How has COVID-19 changed the landscape for Capability Branch over the past few months, and how has the Branch adapted to the new reality?
MY: I've been really surprised about how we've been able to maintain the pace and the level of delivery of our work over the COVID-19 pandemic period. Like many, we probably all thought we weren't going to be able to undertake contract negotiations, or that people having to work from home wouldn't be able to do the due diligence that would be expected, and that we might start to see some project timeframes slip.
Our expectation was that 2020 was always going to be a big year for us at the Ministry of Defence with a number of contracts needing to go out to tender, be evaluated and awarded.
The pleasing factor for me is that I've seen the Ministry just continue on the schedule and path that we anticipated at the beginning of the year. I believe that this is in large part due to our people, and also to the foundation we have with our new procurement framework, the Capability Management System. This system gives us a robustness and assurance that enables us to continue with our work programme.
It's a great outcome from something that we put in place not expecting to see a COVID-type situation.
One of the things that I thought was a neat win for us over the COVID period was the installation of the NH90 simulator, which we bought from CAE in Canada. The delivery into New Zealand was held up due to COVID's impact on shipping. Through a lot of hard work, the team was able to get the simulator into the country on 1stMay.
We then managed to get approvals for it to come down to Ohakea, but of course none of the Canadian technicians, which were a vital part of the delivery plan for the project, were able to travel to New Zealand.
A couple of RNZAF technicians were at the centre of bringing this together, setting up communications systems, including live video calling. This enabled the work that they were doing to be seen back in Canada in real-time, so they could get immediate advice on how to put this huge simulator together.
They decided that they didn't have the technologies for some of the work that was needed, so they got hold of Weta Workshop in Wellington and arranged for them to assist in some of the set up as well.
There are eight triangles that make up the dome, and they are six metres tall. If you can imagine having to put that together without all the set equipment and the expertise that couldn't come out from Canada – these folk managed to put it together for us and it's up and working today training our pilots and crew, which is a great result.
In fact, the facility was opened in mid-October, which was within the same time that CAE had scheduled this to occur.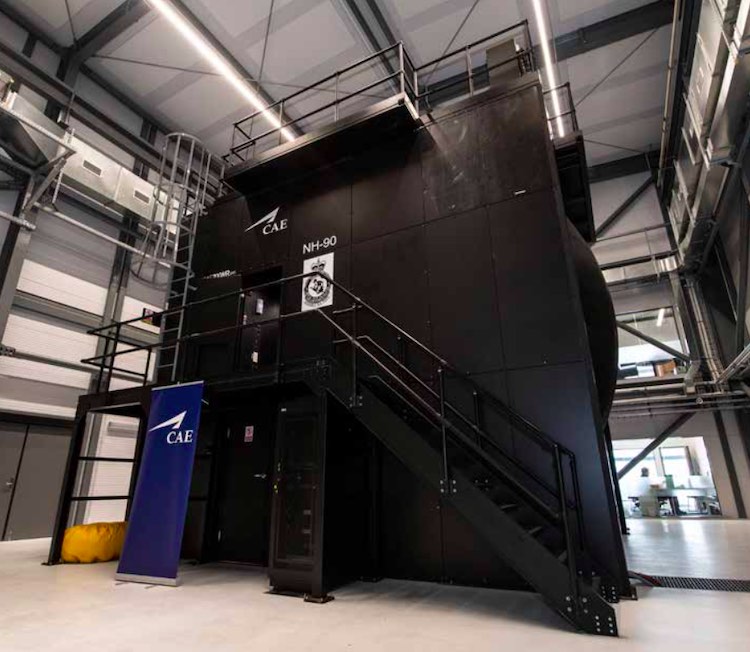 ND: How would you describe the Capability Management System?
MY: We designed the Capability Management System to improve coordination between the New Zealand Defence Force and the Ministry of Defence. There was a sense that the NZDF was in at the early stage setting the requirements and then it was the Ministry of Defence's role to go out and buy the capability. And then, once we had purchased it, we would hand it back over to the NZDF.
One of the fundamental outcomes of the new Capability Management System that we wanted to put in place was an end-to-end process, joined up between the two organisations, so that teams were formed right at the beginning and had ownership all the way throughout the process.
Because we're now forming these teams early, we're managing to reduce some of the time periods that would impact our large defence projects, when you're trying to get through a business case cycle. Because we have our people engaged early, we find that as soon as government approves the business case and we go out to tender for it, the tender is already written.
Previously, when the Government would say, "Go out to tender", we'd put in a commercial acquisition lead and they would then develop the tender documentation. This created delays in an already long process. The Capability Management System has certainly reduced that.
Because it's end-to-end, we look at the whole of life costs from day one, and that's a really important piece to us. This ensures that we are able to provide greater certainty around the total costs for this capability when it comes into service and for the duration of its life.
One way I'd describe it is that previously our job was to buy equipment, whereas now we are working closely with the NZDF and industry to ensure the capability is delivered. We consider everything from the people and their needs, such as ongoing training, through to the need for sustainment of whatever the asset is that we're buying.
It has to be a capability that we're delivering, not just a platform or piece of equipment.
ND: How does the introduction of the Information Domain change things in terms of capability development and delivery?
MY: Just getting your head around what is a capability without it being built around a single asset like an aircraft or a ship has been something that we've needed to consider, and when we look at introducing the Information Domain capability, the change management component is large as well, which is probably something we haven't seen on that scale previously.
When you think about an Information Domain – whether it's intelligence or cyber – there's going to be a significant change component that we need to think about as well. What is the change to the New Zealand Defence Force that they are going to need to put in place so that this will deliver and maintain a versatile and adaptable capability successfully?
ND: What do you see as the major challenges for Defence and industry working together going forward? What are the opportunities?
MY: For industry there's always a desire for more speed in the decision making from Defence, a greater understanding of where we're at in our decision cycles. We understand that because of course it's important to them if they need to factor in increasing their staffing levels, or need to upskill their people, so that they're ready for a capability when we put it out to tender or want a delivery.
But, of course, decision processes can continue over extended periods of time, particularly given the significant investments that are being made. So, for us trying to help industry, it would be better if we could give them a really good indication of our time periods, decision making processes, and what are the risks for them around that decision-making process.
For New Zealand companies trying to get in at the ground level, in terms of Defence acquisitions, I think that traditionally we have seen that New Zealand companies have been more engaged in the sustainment than in the initial acquisition. So the challenge is how can we introduce our smaller companies to those larger international companies so they can be engaged right from the outset.
No New Zealand company is going to build a 737 or P8 aircraft, for example, but there are opportunities for New Zealand companies, and we want to help find them, and see them realised.
ND: Having made a successful transition from military career to civilian, is there anything you wished you'd been told prior to making the transition?
MY: I accepted the role because the previous Secretary of Defence had recognised that there were significant challenges in the delivery of these major equipment projects. At the time a business case was presented to the Government to invest in the Ministry of Defence. This required an investment of $27 million over four years in the Ministry to ensure that it could successfully deliver these major capability projects.
When I did come in, I came in with the knowledge that it was an excellent opportunity, because how often do you get to go into an organisation and they say, "We want you to be leading that change and we've got the money already and we've got the strategy and you just need to flesh out the plan"? It was incredibly exciting to be presented with this opportunity.
Comment below to have your say on this article.
If you have a news story or would like to pitch an article, get in touch at editor@defsec.net.nz.
Sign up to DEFSEC e-Newsletters.