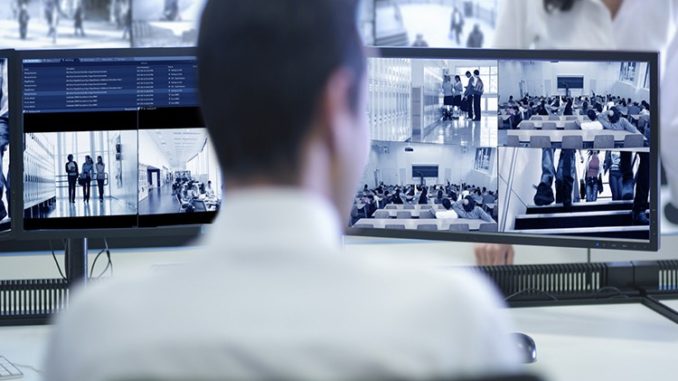 As physical security is digitalised and augmented with cloud-based services, its efficacy increases, writes Genetec Country Manager A/NZ George Moawad.
Video plays a key role in enforcement activities. It's done so for the past three decades, and its importance as an evidentiary source continues to grow.
With the rise of new forms of capture, from body-worn cameras favoured by police forces to computer vision systems that are useful for everything from automatic number plate recognition to crowd control, it's clear that video will continue to play a role as we move forward.
But with these emerging use cases come challenges, such as managing the costs of storing and sending large video files over long distances for further analysis or investigation and understanding how to best address security concerns through this process. As a result, greater attention is now being focused on what more can be achieved by storing and processing video in the cloud. This trend has been accelerated by the economic pressures of COVID-19 as more organisations are seeking to digitally transform their operations to reduce their costs.
Moving video to the cloud
Transitioning video storage to the cloud brings many benefits. The first of these is that it allows organisations to pay only for the computing services needed to store and/or analyse video. This means they don't have to invest in deploying large amounts of on-premises hardware to meet projected demand for video. Rather they can dial up or down their storage requirements as their video usage increases or decreases over time.
Cloud also offers organsiations an even more secure and reliable alternative to recording to and storing video on their own servers with Tier-one cloud providers implementing far more stringent security measures for their infrastructures than most independent organisations could ever afford to do on their own. This includes complying with regulation such as SOC 2, ISO 27001, HiPAA and PCI, as well as ensuring infrastructure maintenance and patching are done in a timely matter to maintain the ongoing security of the services provided.
Another benefit afforded by shifting video to the cloud is that it allows you to side-step the risks of using physical media to store and share digital video evidence with other parties. Despite the risk of data being stored insecurely or getting lost, the challenges of sending large files has caused many organisations to use USB sticks, DVDs and other portable media devices. This practice is less than desirable, not least because many organisations disable USB ports on computers as an anti-virus precaution, but also because the mishandling of sensitive data can lead to fines, and for criminal cases to be dismissed in courts.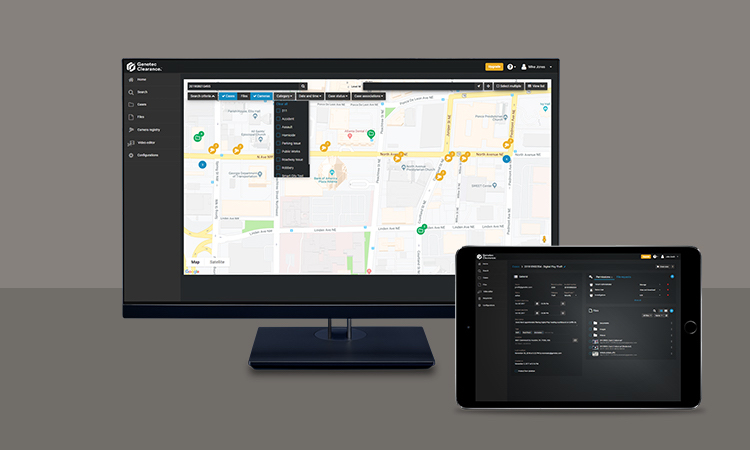 Strengthening the chain
Cloud comes into its own for physical security is in the use of video as evidence. By itself, video isn't irrefutable evidence that a particular act occurred because video evidence can potentially be mishandled and, in some cases, there is concern that it could be tampered with during processing. It's no surprise that enforcement teams can become frustrated when video evidence is successfully challenged, and in past years it could often be difficult to solidify video as an evidentiary source.
The key to the successful use of video as an evidentiary source comes in part from the ability to secure the 'chain of custody'; that is, to ensure a video (or other media-based piece of evidence) is handled in a secure auditable fashion on its path to the court or another arena of enforcement. The work of Genetec and others is focused on making the process from capture to use 100 percent auditable.
Genetec Clearance™, which can be trialed for free until December 31st, 2020, is a digital evidence and management system that leverages blockchain to securely share digital evidence while ensuring the proper chain of custody and customer protocols can be respected. All data transferred to Genetec Clearance is encrypted to ensure confidentiality and integrity of the content, and organisations can configure access control policies to ensure cases and files are only accessible by authorized individuals.
Real time processing and video analytics
While security platforms such as Genetec Security Center come with built in analytics and are speeding up deployment and delivering accurate results, many organisations still query the benefits of server or edge-based analytics as they actively explore how to make better use of video in their operations.
Streamlining video processing analytics on the camera, or edge, can deliver a range of business benefits including reductions in bandwidth usage and lower server costs thanks to a distributed system architecture. This approach is considered the best option for those seeking basic analytics or for small to medium sized installation.
Larger enterprises and those seeking high-end analytics are best served streaming video to the cloud to enable server-based analytics. This enables both better performance and more advanced analytics thanks to increased processing power and the ability to process more video and analytics applications.
Hybrid cloud
Having an entire video surveillance security system running in the cloud is not the only option when considering cloud-based solutions. Organisations can extend the functionality of on-premises systems by simply adding devices with cloud-based software and storage, implementing remote sites with cloud solutions, or running specific applications in the cloud.
Indeed, more private, and public entities are choosing to keep longer-term video and data archives in the cloud, while storing short-term archives on local on-premises servers. Such a hybrid cloud model allows organisations to gradually expand their existing server and storage infrastructure by leveraging the benefits of public data centres at their own pace. In addition, all components, whether cloud-based or hosted on-premises, can be operated from a single interface.
Conclusion
Cloud is a generational shift in technology thinking and use but customers from government agencies and universities to retailers, airports and train stations are realising gains by investing in a cloud offering to boost their physical security capabilities. As cloud providers use their scale to release new features and functions at pace, Genetec, with almost a decade of experience delivering cloud-based solutions to the physical security industry, continues to innovate and stay ahead of the market, putting 30 percent of revenue back into research and development.
Comment below to have your say on this article.
If you have a news story or would like to pitch an article, get in touch at editor@defsec.net.nz.
Sign up to DEFSEC e-Newsletters.