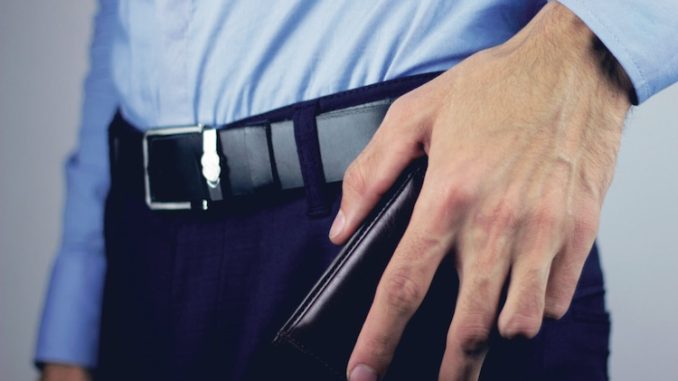 A US benchmarking report on security guard pay and charge rates finds similarities with New Zealand, writes Joanna Mathers, including relatively consistent minimum wage-oriented pay rates and the costs of high staff turnover.
The success of any security firm lies in striking the right balance between guard pay and charge rates. There are multiple factors that need to be taken into consideration when establishing a margin, and given the rapidly changing laws around minimum wage, it's something that needs to be regularly reconfigured.
A recent security firm industry report conducted in the United States, Benchmarking Security Guard Pay and Bill Rates, provides a useful analysis of the relationship between guard pay and charge rates. Utilising Trackforce Valiant security software, the report analyses the pay and charge rates from over two million shifts to provide insights into the wider industry.
The report came to a number of useful conclusions that can be extrapolated to the New Zealand context, and hopefully help security leaders better understand the relationship between pay rates, charge rates, and profit.
Gary Morrison, CEO of the New Zealand Security Association, says that many of the report's findings mirror the New Zealand experience.
New Zealand's relatively high minimum wage differs significantly from that in the United States (where the average security guard pay rate is between $13 and $16 an hour), but both countries need to take in key variables when calculating actual charge rates.
In New Zealand, these variables will include ACC, training costs, holiday and sick pay, uniforms and communications costs. At a current rate of $18.90, once the variables are added, charge rates need to be in the vicinity of $23 to $25 just to break even.
Morrison says that the average percentage margin in New Zealand is likely to be around 20 per cent, which he says is similar to the United States.
Benchmarking Security Guard Pay and Bill Rates identified another variable that needs to be factored into the charge rate, turnover. The cost of recruiting, hiring and training new staff can be significant, leading to an increase in non-billable hours, which ultimately affects margins and profit.
Turnover is a perennial issue and was identified as the key area for improvement in another industry study. The effects can be far reaching, and establishing a secure workforce is a vital factor in security company success.
The United States security industry, like that in New Zealand, is dominated by a number of very large firms, which make up 91 percent of market revenue. The benchmarking report analysed the pay rate and charge rate dynamic by company size, finding that smaller companies (in this case under 50 employees) had the widest difference in charge rates. This was attributed to smaller contracts and less competition.
The average charge rate across all firms had a differential of only a few dollars, and it was found that contract terms differed according to locality, shift type and sector.
In New Zealand, Armourguard, FIRST Security and Allied Security dominate the market. Allied Security's low-cost model means that their charge rates may be lower, but the other two large firms are very similar when it comes to costs.
Costs have risen in the past few years, in conjunction with minimum wage increases. Morrison explains that a few years ago, the average charge rate would have been around the $23-$25 mark, whereas today the average charge rate would be around $28-$30 for permanent contract work.
In the United States, armed guards can command higher pay rates (which, interestingly doesn't flow on to a higher margin). In the local industry, highly skilled and fast turnaround work can command bigger bucks and can be lucrative for the industry.
Airport security roles, which necessitate more training and a wider skill set, command higher pay and bill rates [although Covid-19 border closures have now adversely affected this area]. Casual work, or work that needs to be undertaken with little notice, will also command higher rates.
"Casual work will bring in far higher rates [for the security firm] as generally the labour cost (hourly rate) paid does not change between permanent or casual work," says Morrison.
Big events can be lucrative for the security industry; when demand is high, guards can be hired at $60-plus, which can see profit margins skyrocket.
Government contracts are a lucrative component of the United States' industry. Private firms provide these services to the government, and there is a requirement that the guards are highly trained and qualified. The median pay rate is around US$25 an hour
Our government also uses private security, but Morrison explains that until recently the guards employed on government contracts have tended to be on low to medium pay rates with a recent move towards the payment of the living wage. The Ministry of Social Development (MSD) contract that has traditionally been serviced by Armourguard but changed to Allied Security in June this year, is the largest single security contract nationally and was thought to be in the vicinity of $25 million per annum prior to the recent contract negotiations.
"Whilst rates are commercially sensitive, our understanding is that they are very price competitive," says Morrison. "There have, however, been some recent moves of government contracts requiring living wages and hence charge rates are moving up."
While much of the Benchmarking Security Guard Pay and Bill Rates report is related only to the security industry in the United States, there are three key takeaways from the report:
The pay rates for security guards are consistent across the industry
The pay rate data for security officers has shown little variation. In the United States, this is due to the fact that pay rate data is required by the Bureau of Labor Statistics and so is readily available. The rates of pay in New Zealand are also easily accessible and hence visible, ensuring the market is competitive.
Charge rates are harder to determine
Charge rates are highly competitive and therefore hard to determine. The report outlined that the median rate across all industries was US$22.65, but there was a large amount of variation due to location and industry vertical.
Indirect costs are an important metric
Guard pay is only one aspect to calculating margins, as indirect costs, taxes, and turnover need to be factored into the establishment of margins.
Comment below to have your say on this article.
If you have a news story or would like to pitch an article, get in touch at editor@defsec.net.nz.
Sign up to DEFSEC e-Newsletters.