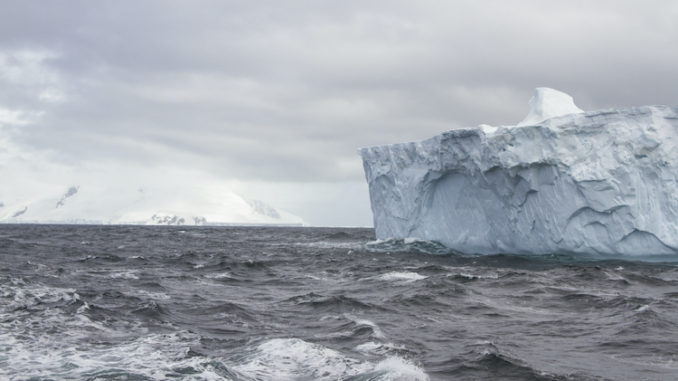 Beca Applied Technologies Ltd, with the support of specialist naval architecture company Vard Marine Inc, has been appointed by the Ministry of Defence as Technical Support Partner to the Southern Ocean Patrol Vessel project.
Beca and Vard Marine will join the Ministry's Integrated Project Team providing systems engineering, concept design and technical logistics input for the early stages of the Southern Ocean Patrol Vessel (SOPV) project as the capability is defined and specified.
The SOPV project is exploring options for a ship that is designed to operate in one of the harshest environments on the planet. An ice-strengthened offshore patrol vessel for Southern Ocean operations will be navigating the large distance between New Zealand and Antarctica, it will be traversing one of the roughest seas in the world, and must be able to operate safely in Ross Sea ice conditions.
Beca has been a long-standing strategic supplier to the Ministry of Defence and New Zealand Defence Force with a successful track record of support to capability development projects and programmes. Recent examples include the Maritime Sustainment Capability and Dive Hydro Vessel projects that contributed to the delivery of HMNZS Aotearoa and HMNZS Manawanui.
"We are delighted to be supporting the development of another critical capability for the people and Government of New Zealand," stated Andrew Ford, Business Director – Defence & National Security at Beca. "The SOPV has the potential to provide much needed presence in the Southern Ocean to safeguard New Zealand's interests there. We are excited to partner with the MoD Integrated Project Team and to bring Vard's significant polar class experience to this programme."   
New Zealand's Otago Class patrol vessels, HMNZS Otago and HMNZS Wellington, were designed by Vard Marine and delivered in 2010. These vessels have operated in heavy sea states and ice in the Southern Ocean, and the SOPV is intended to provide improved operability in similar conditions.
Vard Marine's recent experience with the Antarctic Support Vessel for the Chilean Navy and the Southern Ocean research vessel for the South African Navy, along with similar projects for the United States Coast Guard, the Royal Canadian Navy, the Canadian Coast Guard, and the United Kingdom's Royal Navy, all translates directly to this program.
"Vard Marine is delighted to once again be supporting the Royal New Zealand Navy in developing another vitally important maritime capability," stated Derek Buxton, VP Business Development at Vard Marine. "This time we very much look forward to combining our expertise in multi-role ships designed for high-latitude operations with the regional defence knowledge and systems engineering expertise that Beca brings to the program."
Beca and Vard Marine will combine their local systems engineering and specialist international polar class naval architecture expertise to work with the Ministry to define and design the SOPV capability requirements in preparation for going to market.
Comment below to have your say on this article.
If you have a news story or would like to pitch an article, get in touch at editor@defsec.net.nz.
Sign up to DEFSEC e-Newsletters.