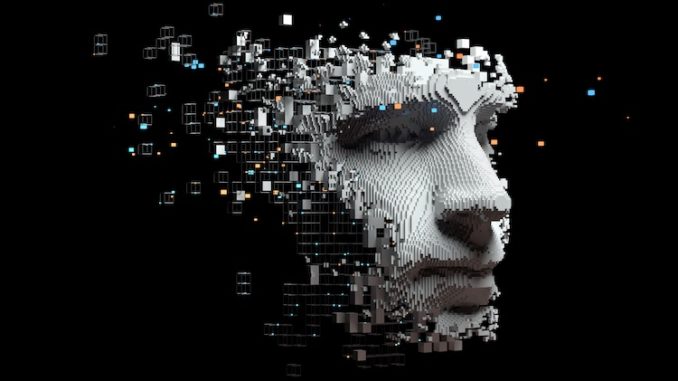 Drawing from speaker insights from the NZDIA IDEAS 2020 Part Two virtual event, Nicholas Dynon argues that the extremities of the information domain are critical.
This article is part of our focus on the New Zealand Information Domain. View more articles here.
In identifying the Information Domain as a fourth domain of warfare, New Zealand has followed other militaries in moving beyond the previous three-domain classification of land, maritime and air – or what I analogously call the traditional 'states of matter' (solid, liquid and gas) domains.
It's not a domain most of us would have come across at university or during formative military training. It's new, and it's a bit different. In some ways – and to stretch the analogy – it's a bit like plasma. This more recently identified state of matter behaves differently to the existing ones, and it's a little more difficult to define.
The new information domain effectively acknowledges the role played by data as an enabler, a weapon, and a vulnerability, and the networks and spectrums that data inhabits as new battlespaces.
This is an important development, yet at the same time the introduction of the information domain presents us with questions around the ongoing categorisation of domains of warfare. What of the increasingly talked about space domain, for example, or the more recently mooted human domain?
Domains are awkward containers, and like lines on a map they exist to structure and classify rather than to describe.
In defining a domain, one is inevitably met with questions of boundaries and scope. Domains are awkward containers, and like lines on a map they exist to structure and classify rather than to describe. They are not mutually exclusive.
While concepts such as multi-domain operations seek to account for this, one domain doesn't necessarily start where another ends. It's a problem that has taxonomic, capability and doctrinal dimensions.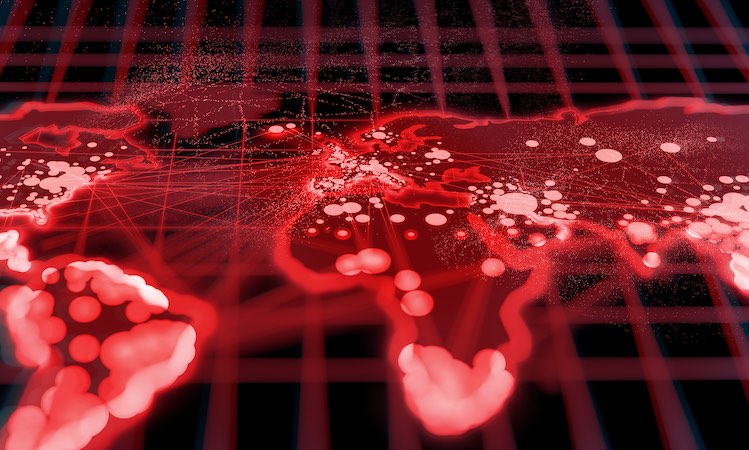 Space
While some nations, such as the US, identify space as a distinct domain, this is not the case for New Zealand. Nor does it appear to be the case that space will fall within the scope of the New Zealand information domain.
At the same time, it is important to acknowledge that what happens in space has profound implications for the information domain.
In his IDEAS 2020 Part Two presentation, Craig Rodger, a physicist from the University of Otago discussed his research into space weather – a term that describes how changes in the space environment can impact on technology. According to Rodger, "satellites can be damaged, degraded, or possibly even die" as a result of space weather events.
Given our dependence on satellites for the transmission of significant volumes of critical data, Rodger highlights the need to better understand the impact of space weather and the risks it poses, and develop strategies to mitigate them.
Given that changes in the space environment also impact on the electromagnetic spectrum within the Earth's atmosphere, space weather events have obvious major implications for the non-satellite transmission of data.
Humans
Within international military and strategic studies literature there is also much written on a 'human domain' – a domain of cognitive space, perception and behaviour. Here we find important crossovers with the information domain.
According to Pilot in the Loop's Paco Uybarreta, "despite all the technology and all the quantitative [metrics], the human is still the most complex, but also very difficult to measure, quantify and understand because of the emotions and the frailties."
Humans are both consumers of data and they are biological and intellectual sources of data.
Yet humans – whether soldiers or members of the public – possess increasingly complex relationships with data. Humans are both consumers of data and they are biological and intellectual sources of data. Several IDEAS 2020 Part Two presentations picked up on this theme.
Vodafone's Jodie King discussed Vodafone's V Life app, a mobile phone app deployed during COVID that enabled the company to "ask a series of questions to its employees around how they and their Whanau were feeling, whether they were fit and healthy and how they were feeling emotionally and from a resilience perspective." Where people indicated they were struggling the app provided that data to enable real time intervention.
Drew Broadley, Executive Director of Data Ventures at Statistics New Zealand, presented on the development of a COVID pandemic risk model based on individuals' anonymised movement data, which identified where people were and where they were most mobile in the initial days of the outbreak.
According to University of Canterbury's James Williams, the impacts of political advertising on user behaviour in Facebook can be studied. Noting political donor advertising in the US, he notes that you can "see more subtle effects of users in groups that are influencing information dissemination, and even focusing on the individual psychology of users on the platform to try and sway votes or influence a certain outcome."
In his cyber security presentation, Unisys' Ashwin Pal talked behaviour analysis in the context of zero trust. "Being able to understand how users are actually working, and network behaviour analysis, and if a particular threshold is breached," he says, "… you can detect that and you can respond to it".
In the context of his discussion on NEC's iQuarantine solution, Steven Graham highlighted the benefits of facial recognition enabled physical access control. Gone is the need for access cards, with security hardened via the use of a unique biometric identifier. Iris scanning, he says, would provide for an even higher level of security.
In summary, humans, their biologies, their perceptions, their behaviours, and their movements can all be harnessed as potential sources of data, and they are becoming more aware of the data that they generate.
The human dimension of the information domain is one that will require careful navigation to ensure that solutions and outcomes maintain human confidence and trust. For this reason, the information domain is very much a human domain.
Finally, these are just some of the many relationships identified between data and humans as 'sources' of data made during IDEAS2020 Part Two. Speakers also discussed at length the myriad issues relating to humans as 'users' of data – a topic just as complex and just as problematic for those involved in the ongoing work of defining and developing the information domain.
IDEAS (Information Domain Engagement and Acceleration Summit) 2020 Part Two was hosted by the New Zealand Defence Industry Association virtually on 4-5 November.
If you have a news story or would like to pitch an article, get in touch at editor@defsec.net.nz.
Sign up to DEFSEC e-Newsletters.