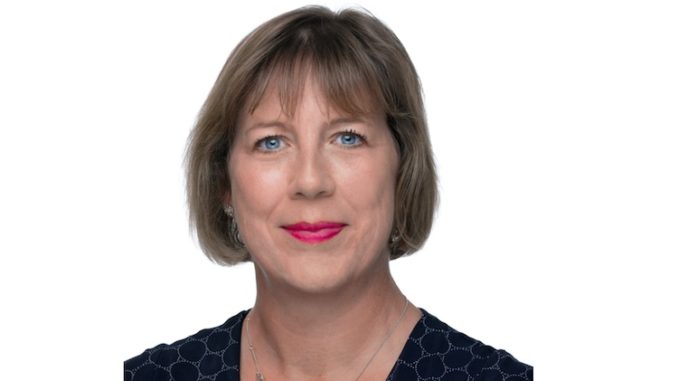 Women in Security Awards Aotearoa (WiSAA) organisers announce the 'Thought Leader' category co-winner and 'Educator' winner from a pool of exceptional security sector nominees.
New Zealand Security Magazine is a proud supporter of Women in Security Awards Aotearoa. More WiSAA news can be found on our listing of WiSAA-related articles.
Having last Friday announced the awardees from the 'Engineer' and 'Consultant' categories, awards organisers have today announced the co-winner of the 'Thought Leader' and winner of the 'Educator' categories. According to WiSAA guidelines, these categories are described as:
Thought Leader – A professional who has expertise, insight, and a valuable perspective; one that challenges thinking, encourages colleagues and supports change.
Educator – A professional who teaches, informs or inspires others.
Organised by the New Zealand Security Sector Network (NZSSN) and supported by the Women in Security & Resilience Alliance (WISECRA) and Defsec New Zealand, the WiSAA initiative was established in 2020 to recognise women who have advanced the New Zealand security and resilience sectors.
And the awardees are:
Educator
Yvonne Bruce, Training Manager, FIRST Security.
Yvonne is an experienced and highly qualified HR, professional development and training professional who believes in using her skills to improve the performance of an organisation and its people by offering practical solutions to operational challenges.
Yvonne's ongoing focus on developing life skills beyond security knowledge for a diverse workforce has seen her develop and deliver a literacy and numeracy training programme that has delivered literally life-changing results for many of her colleagues.
Staff who have completed Yvonne's courses have gained new life skills, more confidence in their roles, and the pathway to advancement in their careers. The impact of this goes well beyond their work life and into their lives outside of work.
Yvonne has also been instrumental in the training and preparedness of security officers deployed to Managed Isolation and Quarantine (MIQ) sites around the country as part of the government response to Covid-19.
COVID-19 and MIQ-focused training initiatives led by Yvonne were instrumental in FIRST Security's provision of security guarding services to MIQ facilities. The resources developed by Yvonne directly supported the Covid-19 response and the prevention of community transmission of the virus in New Zealand from the border.
The challenge was urgent, the situation was dynamic, and trained guards were required in timeframes that were unprecedented. Yvonne initiated training documents based on best practice and continually adapted these to comply with changing Government requirements. Yvonne's training modules, which were favourably by independent reviewers, have been crucial to the training of the nation's several hundred MIQ security guards.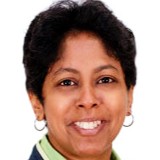 Sai Honig, Senior Security Consultant, ANZ.
Thought Leader (co-winner)
Sai Honig, Co-Founder, New Zealand Network for Women in Security (NZNWS).
Originally from the United States, Sai has worked in a variety of fields following achieving a BSc degree in Aerospace Engineering from the University of Arizona. Sai is a recent recipient of the 2020 IFSEC Global Top Influencer in Security – #16 in the Cyber Security category.
Sai has volunteered across multiple organisations, including for the Grameen Foundation, which culminated in her being the recipient of a US Presidential Volunteer Service Award in 2013.
Sai has demonstrable experience leading teams, advising C-Suite executives and boards on cyber security best practice, including establishing and delivering child awareness campaigns through ISC2 for the New Zealand youth.
Sai is selfless with her time volunteering in New Zealand both inside and outside of the security industry. She has twice presented to the New Zealand Women in Security and ASIS New Zealand forums and is recognised as a progressive thought leader in cyber security governance, operations and policy.
Sai has served on the global board of ISC2, and co-established the New Zealand Network for Women in Security, a local network for women currently working in cybersecurity or who are interested in cybersecurity. She has also served on the Cloud Security Alliance APAC Research Advisory Council, and is a director of the Black Cybersecurity Association.
Congratulations to Sai and Yvonne, and stay tuned for the next WiSAA awardee announcements!
About the New Zealand Security Sector Network
The NZSSN is a community of industry and professional associations and academic research centres situated within or focused on Aotearoa New Zealand's security and resilience sectors. Members of the community include (among others) the New Zealand Security Association, ASIS International New Zealand Chapter, and Massey University's Centre for Defence and Security Studies.
About WISECRA
The Women in Security & Resilience Alliance is a global network that brings women in security and resilience roles together to share ideas and best practices. WISECRA is a sub-network of the Security Partners' Forum.