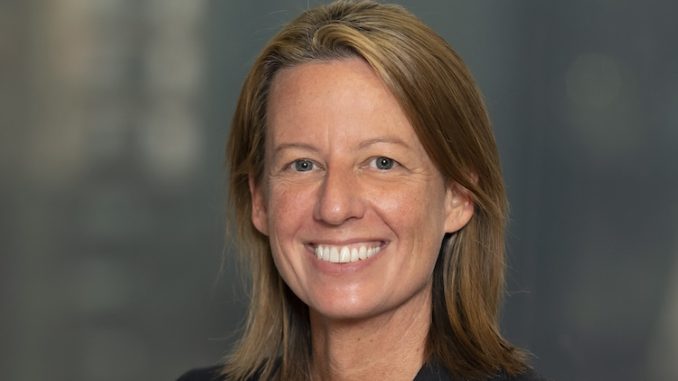 Women around the country are making enormous achievements in STEM every day. Serco is proud of the many exceptional women across our business who are making an important difference in this space, helping to improve outcomes for our customers, and ultimately the communities they serve.
Serco employs around 537 veterans and 185 reservists across New Zealand and Australia, and we value the unique skills and experiences they bring to our organisation. As a trusted provider of critical support services for Defence organisations around the world, we pride ourselves on building highly qualified, specialist teams who understand the unique and varied demands of the organisations they serve, so that they are able to work hand-in-hand with service personnel wherever they are needed.
Amanda Farrell
– Capability Owner – Asset Management
– Navy Veteran
Amanda Farrell comes from a trades background, providing her the skillset to seamlessly integrate the operational with the customer side in her role as Capability Owner – Asset Management at Serco.
"After 20 years working within the STEM industry, I like to pass on my experience to help guide others on their journey. I am passionate about reaching out to the younger workforce to educate about STEM roles and the many pathways available to them – not just through university," Amanda said.
"My pathway into STEM started when I left school at 16 and wasn't sure what I wanted to do. I was initially directed to a typing course, but there was no way I was agreeing to that! The next option was to join the Navy as a mechanic and get my trade qualifications. I spent the next 10 years on submarines as a Marine Technician Electrical and had an absolute ball."
Now Amanda's work is in the engineering and maintenance space – a male-centric workforce. In response, Amanda is focusing on promoting the use of inclusive language.
Read this article in the digital edition:
---
"As a woman in a leadership role, I have a responsibility to drive change not just for the people in my care but by establishing a fair and equitable foundation for the next generation coming through."
Amanda believes that some women have a quieter approach when it comes to their occupation but said women's assertiveness in the workplace is certainly improving.
"As women, we tend to do good work quietly and be less vocal when it comes to our accomplishments, and therefore don't tend to self-promote: we don't jump in and go, 'I can do that', and therefore the perception is that women are less likely to be seen as interested in promotion. I think that women are becoming more assertive by having the opportunity to observe and work with other senior women within our business as mentors. I do feel incredibly privileged to be a part of a company that has such strong women representation on our Executive Leadership Team," Amanda said.

As a mentor to other women, Amanda said what has worked for her has been preparation, consistency and resiliency to succeed regardless of the environment.
"We have to allow ourselves to just give it a go. We have to change our inner dialogue and see there is no such thing as failure, we just move and grow in the choices we make. We were all given this amazing ability at birth called the ability to learn, and it never stops giving. So be curious, say 'I'll give it a go' and see where it takes you."
Amanda Hoskings
– Simulation Instructor
– Navy Veteran and Reservist
At 21, Amanda Hoskings was looking for more than the short-term jobs she had worked in since leaving school. "I felt that I wasn't going anywhere: I needed to sort myself out and do something positive. At that time, I had a friend in the navy who was having so much fun. The career progression was really attractive – I would see the world, meet new people. Originally, I thought I would do it for two years, and see what it was like and what sort of direction it would give me.
"I chose to be a Communications Operator which is these days known as a Communications Warfare Specialist, based on the skills and strengths identified during my onboarding. This is the link between when you're away on the ship back to the shore station: everything the captain needed to know was done through high frequency communications. I joined a little bit before we started using satellite.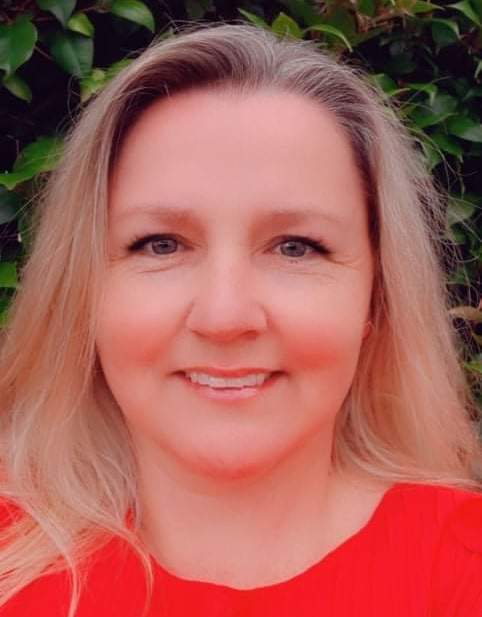 Amanda Hoskings – Simulation Instructor, Navy Veteran and Reservist
"I served on HMNZS Manawanui, HMNZS Endeavour, HMNZS Canterbury and HMNZS Te Mana. I absolutely loved being on ship. You become like a family, particularly on the smaller crews. Trust is a really important part of working on a ship. You need to know that others will do their job so you can do your job."
As much as Amanda loved her job, managing the work/life balance became more of a challenge nine years later, when she started a family. In the comms role, work in port also required working a full shift rotation. With her partner also in the navy and away at sea, it was difficult to juggle shift rotations and childcare.
"I'm really pleased for women coming through now, because there is greater understanding and a lot more support for the 'single parent' or the two navy parents."
After leaving the navy, Amanda became a navy reservist and worked in two civilian roles on the Devonport base, so considers she never fully left. Two years ago, she joined Serco as a Simulation Assistant Instructor for the recently developed Bridge Warfare Officer Course at the Navigation Training School Bridge Simulator in Devonport. Naval officers enhance their Officer of the Watch qualifications to a higher level, including warfare elements within a simulated environment.
"When our students are doing practical work on the simulator, I control the system, so they learn to drive the ship in different circumstances and operational environments. They are learning at a high level of readiness, for retention of new skills and standards. I really enjoy seeing the students overcome challenges and develop into confident and professional Officers of the Watch."
Amanda believes Serco Defence staff retain a strong desire to serve and help the new generation of sailors.
Ansilea Nagy
– Senior Maritime Warfare Instructor
– Navy Veteran
Ansilea Nagy didn't have a background in boating or specific interest in the military but knew she didn't want a boring office job.
"When recruiters came to my school looking for people to join the navy, it instantly appealed but I was too young. I joined the naval reserves in Dunedin to get a taste and a feel for it and I absolutely loved it. It was a fantastic opportunity to experience a very different environment while I was still in high school. I applied to join as an officer and wasn't successful, so I joined as a communications sailor."
Ansilea retained her ambition to become an officer and was successful two years later, specialising in navigation.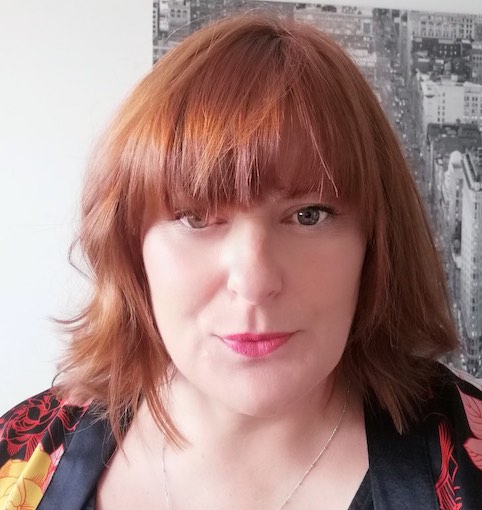 Ansilea Nagy – Senior Maritime Warfare Instructor, Navy Veteran
"Navigation appealed to me because I loved the precision and detail involved. Plus, navigation is up on the bridge and driving the ship.
"There was a high percentage of women in my officer intake. I think the RNZN is really good in their representation of women in all areas. I didn't look back after I became an officer and I stayed until 2013.
"When I became a Navigation Specialist, all my courses were at HMAS Watson in Sydney and later I taught at the Navigation Training Faculty in New Zealand. I took parental leave when I had my first child, and then this opportunity came up in Australia where I could be a shore-based civilian but working on base to teach new students, passing on my passion for navigation and training."
Going to sea and having those amazing experiences has been one of the highlights of Ansilea's career to date. Transitioning into a role at Serco has enabled her to maintain a naval connection.
"When I joined Serco, I was still in the navy environment. I'd spent a lot of time at HMAS Watson for training, so I'd already worked a lot with the Australian Navy. It's a very soft landing for people leaving the navy and moving to the corporate world, because it's so familiar here. The main difference is we're not wearing a uniform."
Ansilea's Serco career began as a Senior Maritime Warfare Instructor, teaching naval officers the navigation warfare aspects of driving ships at sea in a simulation environment, to prepare them to become officers of the watch. She is now the lead instructor, managing and leading her team to execute the training overall, as well as conduct training.
"Serco offers a civilian qualification which is well recognised in training and assessment to bed down the more formal skills in a fair way. It's important that I continue to teach, so that I know what the challenges are, how the students are progressing and where they need extra support. What we do here is rewarding and important work."
Like many Defence Forces around the world, Serco Defence is developing a Women in Defence strategy to increase its representation of women at all levels. The strategy aims to remove barriers to women joining and progressing within Serco Defence, ultimately seeking to increase female representation across the business. Serco has begun the process of promoting and mentoring more women into leadership roles.