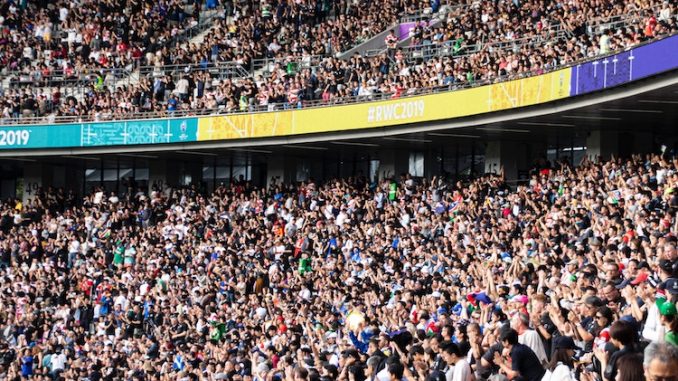 New draft legislation requiring venues to be prepared for and ready to respond in the event of an attack has just been released by the UK government. The duty to protect patrons, writes Nicholas Dynon, is no longer voluntary.
---
The Terrorism (Protection of Premises) Bill sets out the requirements that venues and other organisations in the United Kingdom will have to meet to ensure public safety on their premises. It's the culmination of several years of campaigning for 'Martyn's Law', named after Martyn Hett who was killed alongside 21 others in the Manchester Arena terrorist attack in 2017.
"Martyn's Law will end the ridiculous situation where venues have legal obligations for how many toilets they have but no obligation to keep their customers protected," said Figen Murray, mother of Martyn Hett, on the release of the Bill.
"Of course Martyn's Law won't stop all terror attacks, but it will make crowded places better protected and prepared, and make the terrorists' job that bit harder," she said. "Almost six years after the Manchester Arena attack it's now critical this bill is passed into law as quickly as possible and in the strongest form possible."
The new law will place a requirement on those responsible for certain venues to consider the threat from terrorism and implement appropriate and proportionate mitigation measures, enhanced security systems, staff training, and clearer processes, with a compliance and penalty regime providing the legislation with teeth.
The draft bill will be subject to pre-legislative scrutiny by the Home Affairs Select Committee, ahead of formal introduction.
Read this article in the digital edition:
---
Response to Manchester Arena Inquiry
The legislation is part of the government's response to the June 2021 Manchester Arena Inquiry Volume One, which strongly criticised "the lack of a duty to identify and mitigate the risk of terrorism…to provide adequate protection to the public," and recommended the introduction of legislation to improve the safety and security of public venues.
That report joined a chorus of earlier reports that had made similar recommendations. The 2019 Prevention of Future Deaths Report from the London Bridge and Borough Market Inquests had also recommended the introduction of legislation to clearly set out the duties of owners and public authorities in relation to protective security, as had a 2017 Intelligence and Security Committee report.
Collectively, these reports highlighted the failure of a traditionally voluntary approach to the protection of people at venues and events, and the need to replace it with an obligatory one.
"Many businesses and organisations do excellent work to improve their security and preparedness," noted the Terrorism (Protection of Premises) Bill Explanatory notes. "However, independent research conducted in 2019 showed that, without legal compulsion, counter terrorism security efforts are often deprioritised behind other legally required activities (e.g. fire safety)."
"The Government's view is that voluntary approaches have been exploited as much as possible, and it is now time to redress this position by setting out clear legislative requirements to turn the dial and deliver a step change in protective security and preparedness."
Ongoing threat of attacks
Although the UK's terrorism landscape may have changed somewhat since the spate of 2017 attacks, Security Minister Tom Tugendhat said in announcing the draft legislation in May that the threat posed by terrorism is "enduring".
According to the Terrorism (Protection of Premises) Bill Explanatory Notes, one of the most significant long-term trends, irrespective of ideology, is "individuals (or small groups) who plan or carry out terrorist attacks without being part of an organised terrorist group."
Although this type of terrorism is not new, states the Explanatory Notes, "it is now dominant, and presents unique challenges for our counter terrorism response."
Attacks are tending to be 'low-complexity' and involving 'low-sophistication' attack methodologies (e.g. knives, vehicles) with individuals often having no relationship with or direction from established terrorist groups.
In MI5's November 2022 annual threat update, MI5 Director General Ken McCallum noted that "In a free country, detecting self-initiated terrorists – who often don't reveal their plans to anyone, and can move quickly and sometimes spontaneously from intent to violence – is an inherently hard challenge."
Consultation
Public consultation on Martyn's Law and the Protect Duty ran from 26 February 2021 to 2 July 2021. It received 2,755 responses from a broad spectrum of organisations, sectors and campaigners, with the majority supporting the Government's proposals to introduce stronger measures.
In his foreword to the response, the then Minister for Security and Borders Damian Hinds MP stated that "taking measures to ensure that there is an appropriate and consistent approach to protective security and preparedness at public places is a reasonable ask."
At the same time, he noted that the responses also highlighted questions around which organisations should be in scope, what would constitute proportionate security measures, and avoiding undue burden on organisations – particularly smaller premises or those staffed by volunteers, such as places of worship.
In December 2022, it was announced that Martyn's Law would introduce a tiered model for certain locations depending on the capacity of the premises or event and the activity taking place, in order to prevent unnecessary burden to business, particularly the many thousands of smaller retail businesses subject to the new requirements of the legislation.
"Given the number of retail premises, Martyn's Law is particularly relevant to retailers," commented British Retail Consortium Assistant Director, Graham Wynn. "We have appreciated the Home Office's willingness to make adjustments to the bill – such as the move to make capacity the basis to meet changing needs – as well as make it more practical and proportionate."
However, Wynn also noted the importance of ensuring that "all operational details work effectively – such as how the tiers operate at the margins." He looked forward "to the opportunity to provide additional suggestions as appropriate during the Parliamentary process" following closer examination of the details.
What are the new requirements?
A person responsible for a 'qualifying public premises or event' will be subject to the terrorism protection requirements set out in the Bill. What constitutes a qualifying public premises is spelt out in Schedule 1 of the Bill, including shops, restaurants, cafes and bars ('food and drink' premises), nightclubs, premises used for entertainment activities (music, films, sports, etc.), sports grounds, libraries, museums, galleries, exhibition halls, visitor attractions, hotels, places of worship, healthcare facilities, bus and railway stations, aerodromes, childcare facilities, schools, training establishments, and tertiary education facilities.
Qualifying public premises may be located within other premises, such as a retail store within a shopping centre. The requirements will not apply to premises (or parts thereof) that are used as private dwellings or – interestingly – offices. A tiered approach means that qualifying premises will fall under either a 'standard' or an 'enhanced' tier.
The standard tier will apply to public premises with a maximum capacity of 100 or more people, while the enhanced tier applies to premises and events with a maximum capacity of 800 or more. Limited exemptions to the capacity requirements apply to education establishments and places of worship, and guidance and training materials will be available to premises with a capacity of under 100, should they want it.
Standard tier premises will be required to undertake basic, low-cost activities to improve their preparedness, including terrorism protection training and evaluating the best procedures to put in place in order to minimise impact.
Enhanced tier premises and events have further requirements in recognition of the potential consequences of a successful attack. This will include appointing a designated senior officer who must regularly review their terrorism risk assessment and maintain a security plan.
Persons responsible for enhanced duty premises or events must implement "reasonably practicable security measures" to reduce the risk of, and harm caused by, terrorist acts occurring at or near the premises or event.
An inspection and enforcement regime will be established to promote the requirements for each tier. In the event of non-compliance, sanctions and ultimately penalties will be issued to premises.
The enforcement regime will include the issuing of contravention and restriction notices and financial penalties. For standard duty properties, this means fixed penalties up to a maximum of GBP 10,000, and for enhanced duty properties a maximum fixed penalty of the higher of GBP 18m or 5% of worldwide revenue.
For enhanced duty premises, failure to comply with a contravention or restriction notice and the provision of false or misleading information for compliance purposes, will be a criminal offence. A government regulator will be provided with a range of inspection powers under the new legislation in order to conduct investigations into compliance.