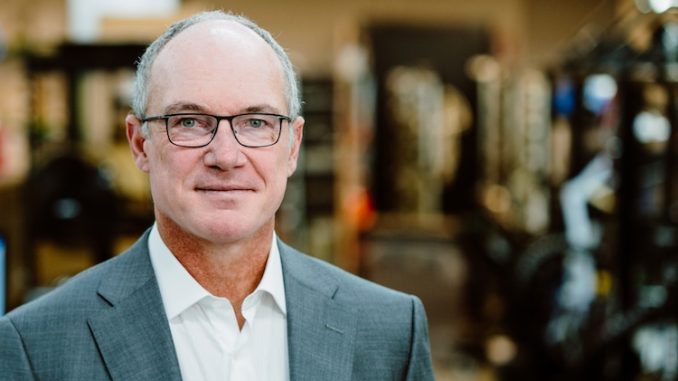 October marks a significant milestone for ICT – the 20th anniversary of the company that began its journey as Integrated Control Technology on Auckland's North Shore.
---
It's another Kiwi success story – a tech-focused global company, built in New Zealand from the bottom up, that's world leading and highly respected in its field and employs hundreds of people globally.
Emerging from the garage of founders Hayden and Rachael Burr, ICT has evolved into a globally recognised leader in unified access control and intrusion security solutions. CEO Hayden Burr shares his thoughts from the early days through to future global growth plans.
Simple and different
"Starting out, we wanted to be a little different. There was a noticeable void in the security market for ethernet connected, control-based devices. The idea came about from looking at how industrial automation transitioned from the classic PLC controller to something more integrated and connected.
Some of this you can still see in the product today. We're DIN Rail mounted, connected, and we've got a lot of automation function in the back end," says Burr.
"My vision was a unification of access control, intrusion, and automation. That's why the name Integrated Control Technology is universal and not just tied into security. The key for us was to keep it simple. Many existing products were needlessly complex and offered only singular solutions. We designed something that could handle intrusion, access control, or building automation independently, but shows its true power when combined."
"The controller came out and had ethernet on board. After introducing this connectivity, we added further modules, devices, and integrations. This unified approach is still relevant today, perhaps to an even greater extent. As more and more devices become interconnected, it creates new opportunities to bring these into a unified ecosystem."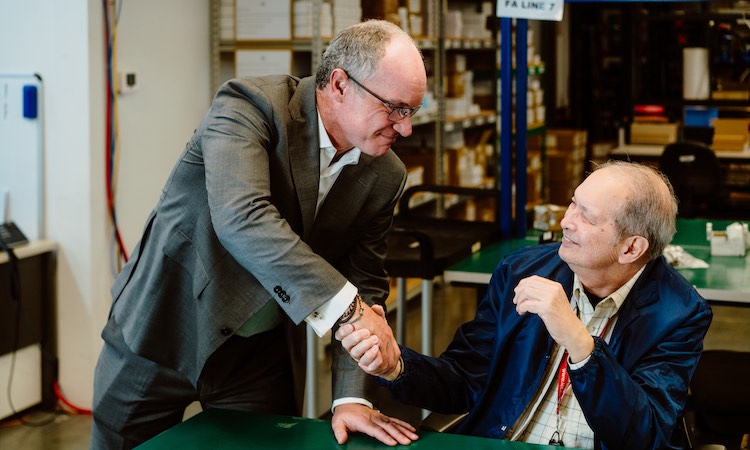 Subtle yet significant changes
"This mirrors a key shift that I've seen. Twenty years ago, having ethernet on an access control product was considered an add-on or external component. Connecting to software applications was convoluted, and 'integration' often meant a simple relay connection between two systems."
"Changes in access control have been subtle yet significant. It's always been about restriction but is evolving toward accessibility. How do we leverage technology to enable people to move freely while preserving safety and security of facilities?"
"Mobile phones are a great example. It's led to almost zero-touch scenarios, but tech like this brings cybersecurity into the spotlight. It's a constant threat that spans all industries."
Overcoming challenges
"The road hasn't been paved with gold over the last 20 years. Take the evolution of Protege GX. It started in 2010, and there were growing pains. But we were not just sticking circuit boards in steel cans, we were changing the face of the industry with a plastic component, an industrial, commercial solution."
"So yes, there were some challenges! But we've overcome those and delivered an exceptional product that is now mature in the market. The key is, it's not just me. I'm surrounded by incredibly talented people so when the chips are down, we can rally together to deliver outcomes. For me, it's always about looking after the customer and making sure we solve those problems, 100% of the time."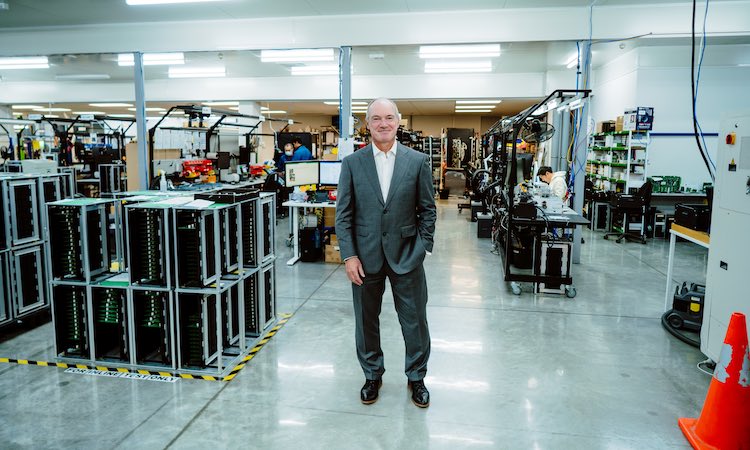 Putting people first
"I'm often asked what sets ICT apart. The answer lies in our people and values. Personally, I hold a deep connection to kaitiakitanga (guardianship). Being an avid outdoor person, this is fundamental to me. Importantly, guardianship extends to how we interact with people, not just within ICT but everywhere. I believe that our values resonate in how our staff conduct themselves beyond the workplace as well."
"Family is also embedded into the business. It extends from our staff to our partners, and to everyone who engages with us. Rachael, my wife (also Head of Finance and the other founder of ICT), still comes in most Fridays with her Mum to bake morning tea for the staff. It's pretty impressive, especially now there can be over 200 people on site."
The next 20 years
"For me, it's about surrounding yourself with the right people at the right time to elevate the business to new heights. That's why we made the decision to bring in Advent Partners.
Bringing in strategic investors naturally brings about changes, but all of these have been positive for our business. Their guidance and governance have been incredibly beneficial, enabling us to deliver the right outcomes in our markets."
"In New Zealand, exciting things are on the horizon. Our new platform, Protege X, offers customers a cloud-based option with the latest cybersecurity features. There's more innovations in the apartment space on the way that work in nicely with mobile credentials. It's also crucial that we keep building strong relationships with our dealers and technology partners as we grow our unified ecosystem."
"Our expansion continues around the globe too. We're confident in our approach in Australia, EMEA, and the US and there's some exciting developments planned for the next 12 to 24 months."
"Everything is moving at 100 miles an hour, which makes ICT an incredible place to be. I'd like to thank everyone who's been involved over the past 20 years – our loyal customers and partners, dedicated staff, and their families. It's been a hell of a journey, and I can't wait to see what's in store for the next 20 years."