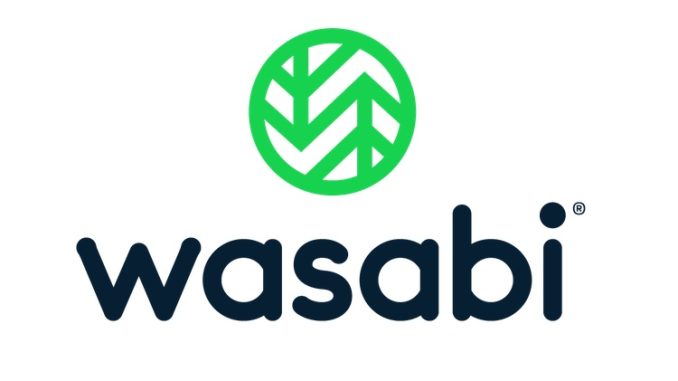 Hot cloud storage company Wasabi Technologies has announced partnerships with distributor Channel Ten in New Zealand and Visium Networks in Australia to deliver its surveillance cloud storage solution to support organisations' video surveillance needs.
---
Video surveillance use is increasing to not only help businesses protect their assets, but new applications are being used for disaster response, healthcare and smart city deployments, leading to the security industry experiencing rapid data growth. The result – a need for more flexible, affordable and accessible video data storage.
IDC's Video Surveillance Survey 2022 shows a growing number of enterprises expect their video surveillance storage requirements will increase over the next three years. However, the cost of updating an existing technology stack to meet these new demands has presented barriers.
"Our customers across every sector – from retail, healthcare and banking to transportation and logistics – are using surveillance and seeing a massive influx of data generated alongside increasingly strict retention policies, resulting in soaring storage costs," said Andrew Moss, General Manager, Channel Ten.
"Wasabi helps Channel Ten deliver the highest quality and value in cloud storage for our network surveillance solutions to our customers, with predictably priced, bottomless cloud storage that can grow with our customers' business and scale to meet their needs."
In addition to its flagship hot cloud storage, Wasabi recently introduced Wasabi Surveillance Cloud, a first-of-its-kind solution that enables organisations to offload video surveillance footage from their local storage environment directly to the cloud without sacrificing their existing technology stack. Without egress fees, API call charges, or additional hidden fees charged by larger providers, Wasabi provides a nearly bottomless storage alternative to support the massive growth of video and storage requirements.
"Security is a primary concern for organisations across ANZ, and some of our customers have hundreds of cameras at each of their locations which results in tons of video content 24/7," said Jason Farmer, Managing Director, Visium Networks.
"With Wasabi Surveillance Cloud, we don't have to worry about content being safely and affordable stored, and we know we can easily find the video for any camera when we need it. Wasabi cloud storage enables us to offer the most economical, high-performance storage solutions so our end-users have peace of mind that their data is as safe as the businesses they protect."
"As bills from hyperscalers continue to skyrocket and organisations look for alternative cloud storage solutions that can meet their security and performance requirements, this new partnership between Channel Ten and Wasabi is best equipped to support the country's surveillance data needs in the most cost-effective way possible," said Andrew Sandes, Surveillance, Media & Entertainment Sales Director, APAC, Wasabi Technologies.
"Wasabi and its partners like Channel Ten and Visium Networks are heavily invested in the surveillance industry; and this collaboration takes surveillance operations to the next level."
Created by Carbonite co-founders and cloud storage pioneers David Friend and Jeff Flowers, Wasabi is a privately held company based in Boston, USA.