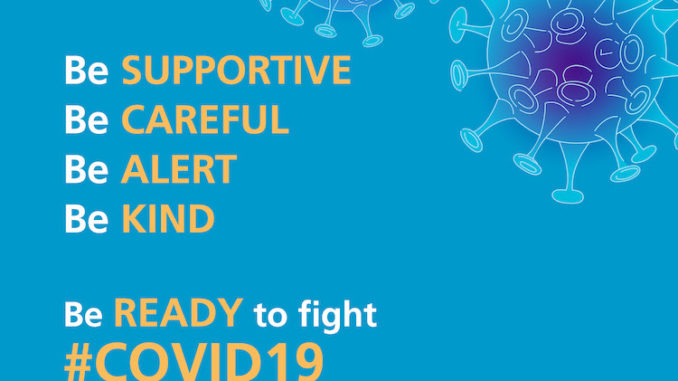 Amid PPE shortage, WorkSafe reiterates employer responsibility for worker safety and New Zealand Security Association looks for alternative mask, glove and sanitiser supply lines.
In recently updated Covid-19 information on its website, WorkSafe acknowledges that essential services may need to manage work health and safety differently during Alert Level 4. According to the site, "some of the usual risk mitigations we would expect to see in place may not be possible without compromising the delivery of essential services."
"We aren't able to envisage every situation PCBUs [Person Conducting a Business or Undertaking] may find themselves in. The situation is constantly evolving and PCBUs will find themselves having to work differently. As a result there will be new risks and hazards to manage."
Nevertheless, WorkSafe advises that PCBUs must still eliminate or minimise work health and safety risks "so far as is reasonably practicable."
"We expect PCBUs to continue to look after their people, take a pragmatic approach, and act in good faith at all times. We will not tolerate PCBUs using COVID-19 as an excuse to endanger workers or the public.
At the same time, the workplace health and safety regulator acknowledges that PPE [personal protective equipment] supply issues are predicted to continue for the foreseeable future. "To manage the demand, suppliers may be prioritising supply of specific types of PPE to emergency services and healthcare providers. PCBUs may find that their usual PPE is no longer available from their supplier."
The flow-on effects of the COVID-19 pandemic include a global shortage of disposable respirators, surgical and procedural masks, respirator filters, disposable coveralls, disposable gloves, goggles and safety glasses, and face shields. PCBUs, says WorkSafe, should have a plan to manage the shortage.
To view all Defsec Covid-19 updates, click here.
"We expect all PCBUs to continue protecting workers and others from harm to their health, safety, and welfare by eliminating or minimising risks arising from work.  When PPE is not available a PCBU should reassess their controls in place and look at whether there are other reasonably practicable controls available.  If PCBUs run out of essential PPE they may need to stop specific work activities until supplies become available."
Amid the shortage, the New Zealand Security Association (NZSA) indicated in a Friday 27 March update that it was looking for alternative sources of supply in order to offer mask, glove and sanitiser packages to its members.
"Despite government assurances that PPE will be available for all essential service providers it is evident that there are shortages impacting across a number of industries and that there will be some supply chain delays," stated the NZSA update. "The issuing of PPE is being managed through MBIE and District Health Boards with priority placed on front-line health care and emergency service workers."
"We have registered our industry need for masks, gloves and sanitiser but do not expect an immediate resolution to the existing supply constraints.
"We are also working with a local importer of hygiene products and they are hopeful of being able to provide package offers to NZSA members by Monday. This will be communicated as soon as we receive confirmation."