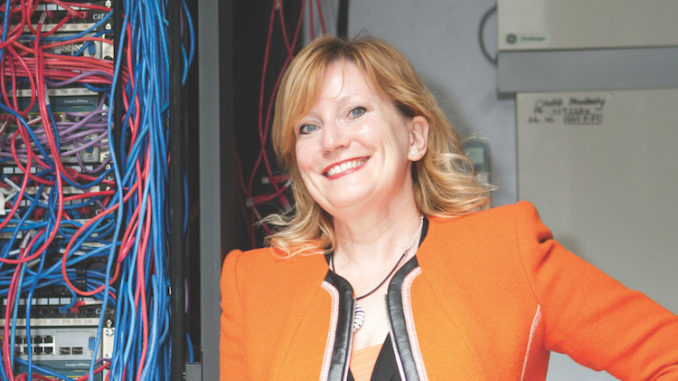 The New Zealand Defence Industry Association (NZDIA) announces the departure of CEO Jennie Vickers following a successful four years at the helm.
Announced verbally at a recent Member Meeting, the NZDIA confirmed yesterday in a newsletter to its members the impending departure of its CEO Jennie Vickers.
"The NZDIA Board regrets to announce that our CEO Jennie Vickers will be leaving NZDIA in April to seek out new intellectual challenges," wrote the association's Chair Andrew Ford. "Jennie's last day in the role will be 14th April."
The departure brings to an end a four-year tenure that included three Defence Ministers and a range of external challenges, most notably the COVID-19 pandemic.
An experienced lawyer, Ms Vickers is recognised as having introduced new levels of governance to the association while also seeking greater accountability in government procurement, a focus on 'broader outcomes', and a shift from traditional contracting models to more outcomes-focused public-private partnerships.
With the NZDIA broadening its traditional Defence focus to a wider national security lens, Ms Vickers was instrumental in expanding the association's relationships with New Zealand's academic community and the broader security sector. This is reflected in the association's increasingly diverse membership profile.
Early in 2020, she orchestrated a shift in Defence-Industry events into new virtual and hybrid formats, replacing an annual forum format perennially targeted by anti-weapons activists. The move, which predated COVID, gave the association and its members the jump on border closures and lockdowns, enabling the sector to continue engaging without missing a beat.
"The Board is extremely appreciative of how much Jennie has achieved over her time in this role. Her contribution has been substantial and wide ranging. The achievements are many but include increases in Membership numbers… the establishment of a supportive admin team; and the introduction of best practice governance systems and processes."
"We are fast approaching the 4th anniversary of my arrival at NZDIA," Jennie posted on LinkedIn. "Supporting and growing the NZIDA Membership and the wider Defence and industry community has been very rewarding and satisfying."
"I am extremely proud of all I have achieved over my time in this role. Membership numbers have increased, despite pandemics and increased risks of operating; collaboration and interaction has soared; we have a solid admin team; and have introduced best practice governance systems and processes."
"We are sure that Jennie will stay close to our sector so she can continue to interact with the many Defence people and organisations she has known over her last 8 years in the Defence sector across NZ and Australia."
The idea of a new structure and name for association was floated by its Board during its last AGM, stated Mr Ford, "and the start of the process seemed to Jennie to be the perfect time for NZDIA to also have a new CEO to steer the organisation in a new and different direction."
Referring to last year's highly successful series of NZDIA Information Domain virtual events, Ms Vickers noted "the IDEAS 2020 Event has reinvigorated my fascination with technology and increased my passion for championing tech innovation."
"I am looking forward to the next intellectual challenge, allowing me to continue connecting people to support better industry and government collaboration."
The formal announcement of Ms Vicker's departure sparked a flurry of tributes on social media.
"On behalf of myself and the NZDF thank you for your undying support of the soldiers, sailors and airmen serving Aotearoa," posted Debbie Howarth, NZDF Director of Industry Engagement.
"Thank you for all your efforts Jennie, in the time that you have been at the helm of the NZDIA there has been membership growth which can be attributed to your energy, vivaciousness and engaging personality," wrote Philip Watson, Market Manager Control and Defence at PLP Electropar.
"Your passionate advocacy for NZ companies working in support of the NZDF has been second to none," posted Christine Clarke CSC, Australia's Defence Adviser to New Zealand. "You have every right to be proud of your achievements."
The Winter (June) issue of Line of Defence Magazine will feature more in-depth coverage.