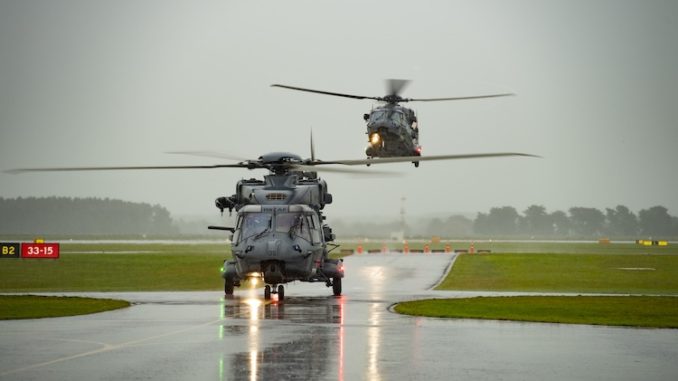 National Party spokesperson for Defence and Veterans Tim van de Molen writes that the time is right for identifying what investments are needed to defend our values, play a leadership role in the Pacific, and contribute internationally.
---
The three months since the last Line of Defence publication have flown by, and during that time we have seen significant geo-political pressure in the Pacific alongside the continued Russian invasion of Ukraine. As this global security situation evolves, we must reassess our foreign policy, our Defence priorities, and the subsequent investment, to determine if they are still fit for purpose.
At a time when many of our international partners are committing to spending two percent of their GDP on Defence, our government released the annual Budget in May which showed Defence spending dropping to less than one percent of GDP by 2025/26.
Part of this was their recent cancellation of the planned $300-$600M investment in a new patrol vessel for the Navy. We have seen plenty of unnecessary spending by this government and we need to see that reined in, however in my view, Defence funding shouldn't be cut – especially given the current heightened global tension, which is unlikely to disappear in the coming years.
We are sending all the wrong signals. Now is the time for us to stand clearly by the values we hold dear as a country, and to stand strongly alongside our international partners in joint condemnation of breaches of these values.
Read this article in the digital edition.
---
From a Defence perspective, this means our Minister of Defence must show strong and decisive leadership, clearly articulating our response, and investing appropriately to ensure we can defend the freedoms and values of New Zealand and contribute to international efforts to uphold these same beliefs. Disappointingly, our Minister has not even contacted his counterparts in Ukraine, any of our Five Eyes partners, or the Solomon Islands.
The extension of the NZDF deployment in the Solomon Islands demonstrates the long-standing partnership between our two nations, it is important that we are resourced to contribute to these sorts of leadership roles in the Pacific especially given the evolving security risk in the region. But meanwhile our government is walking back on long term defence investment.
I firmly believe that we must sharpen our focus on Defence. Instead of cutting the Defence budget, we should be looking at what investments are needed to ensure that we can defend our values and rights, play a leadership role in the Pacific, and contribute to broader international efforts. This immediate investment focus should centre around the Information Domain, the Maritime Domain and People.
We must continually modernise our NZDF to improve our effectiveness and ensure our interoperability with other nations. Investing in the Information Domain should be a key focus to deliver this effectiveness. Cyber capability, satellites, and drones are all options that should be considered. Not only would this allow us to make a potentially meaningful contribution to international efforts from afar, but it would also create additional jobs and grow the local economy.
Satellites could better monitor our EEZ, but also have commercial applications in the farming sector with some exciting agri-tech innovations around soil fertility or pasture measurements from space. Investing in technology that has a dual military/commercial capability and can be delivered more quickly than a new patrol vessel, for example, and enhances our local defence industry too, is very appealing.
Because of the long lead time for naval vessels, I believe we should be committing now to putting additional capability on the water. If we're to truly play an effective leadership role in the Pacific whilst enforcing the protection of our EEZ we need to bolster our fleet.
The final immediate investment focus needs to be on our people. Sadly, we are currently seeing very low morale and very high attrition rates. There are a number of factors behind this – two of the key ones are the impact of Op Protect (MIQ responsibilities) and the extremely tight labour market.
I commend the government for trying to address this through the Budget by allocating $90M for improving the incomes of low-paid personnel. I hope all of this investment is directed to front line personnel and not to be used in recruiting bureaucrats, as the Government has a habit of doing this.
In my view, our personnel numbers need to increase so that New Zealand can ensure that we are, at all times, able to rapidly deploy our sweep of capabilities and assist our allies when needed. For example, I don't have confidence that we could effectively deploy our naval fleet if required.
Alongside this recruitment focus, we need to invest in equipping personnel with modern tactical options to enhance their effectiveness and enable a more streamlined integration with any coalition forces that we may work with.
On a side note, I recently had the opportunity to visit NZDF Base Ohakea. It was really valuable to have the opportunity to see the current construction project underway that will house the four new maritime patrol and surveillance aircraft, the P-8A Poseidon.
I'd like to thank base commander, Group Captain Rob Shearer, and his team for their extensive knowledge and capabilities of the aircraft. I was highly impressed by their professionalism, and I thank them for their time. Also having Chief of Air Force, Air Vice Marshall Andrew Clark, and Secretary of Defence Andrew Bridgman, made for a highly valuable day discussing both high level priorities and seeing first hand some of the great work our Air Force personnel do.