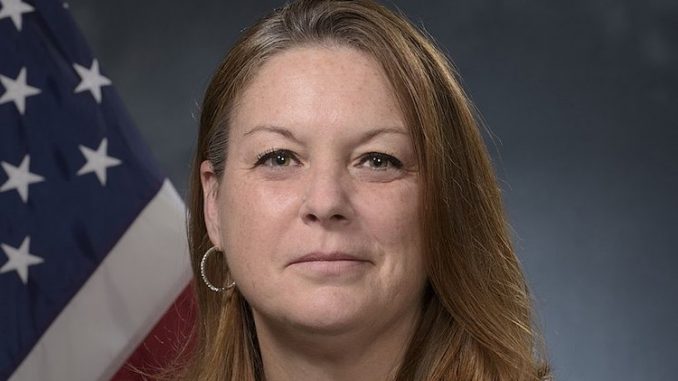 New report on attacks on public and semi-public places is tragically timely as the US rings in a new year marred by mass shooting after mass shooting, writes chief editor Nicholas Dynon.
---
The 70-page report Mass Attacks in Public Spaces: 2016 – 2020 published in January by the United States Secret Service National Threat Assessment Center (NTAC) analyses 173 targeted attacks in public or semi-public locations in the US, including businesses, schools, houses of worship, open spaces, and other locations.
With attacks in public places in the US already making international headlines in January, the report is as timely as ever.
In a shooting in California's Monterey Park on Saturday 20 January, a 72-year-old man is accused of killing 11 people while they were celebrating the lunar new year at a dance hall. It's the deadliest of the dozens of mass shootings that have occurred in the US since January 1st.
According to the US-based Gun Violence Archive (GVA), the US witnessed a staggering 39 mass shootings in the first three weeks of 2023 alone. These resulted in 73 deaths and 165 injured. The GVA's records indicate that over the five years of 2016-2020 the annual number of mass shootings in the US increased from 382 in 2016 to 611 in 2020.
"The report is the latest entry in a series of reports that examine attacks during which three or more individuals were injured or killed," wrote Kimberly A. Cheatle, Director of the US Secret Service in her foreword. "By applying NTAC's unique behavioural analysis to incidents of targeted violence occurring over a five-year period, Mass Attacks in Public Spaces: 2016 – 2020. represents NTAC's most comprehensive examination to date of mass violence and its perpetrators."
Read this article in the digital edition:
---
Perhaps somewhat ambitiously, the report claims that its examination of the attacks indicates that "targeted violence is preventable when communities are equipped with the appropriate tools, training, and resources to intervene before violence occurs." In doing so it points to the importance of behavioural threat assessment programs in community violence prevention efforts.
These programs, state the report's authors, "are not designed to predict who will become violent, but rather to identify, assess, and intervene with individuals who display threatening or other concerning behaviours that indicate they may pose a risk of harm to themselves or others."
The 173 attacks studied by the report impacted a variety of locations, including workplaces, schools, houses of worship, military bases, non-profit services, residential complexes, public transport, and open spaces, and in many cases, the attacker had a known affiliation with the site of the attack.
The two most common locations types (by a long way) were businesses/workplaces (88) and open spaces (60), with education sites (13) a distant third. The two most common workplace types were restaurant/bar (25) and retail (21).
Key findings of the report include:
Most of the attackers had exhibited behaviour that elicited concern in family members, friends, neighbours, classmates, co-workers, and others. In many cases, those individuals feared for the safety of themselves or others.
Many attackers had a history of physically aggressive or intimidating behaviours, evidenced by prior violent criminal arrests/charges, domestic violence, or other acts of violence toward others.
Half of the attackers were motivated by grievances, and were retaliating for perceived wrongs related to personal, domestic, or workplace issues.
Most of the attackers used firearms, and many of those firearms were possessed illegally at the time of the attack.
One-quarter of the attackers subscribed to a belief system involving conspiracies or hateful ideologies, including anti-government, anti-Semitic, and misogynistic views.
Many attackers experienced stressful events across various life domains, including family/romantic relationships, personal issues, employment, and legal issues. In some of these cases, attackers experienced a specific triggering event prior to perpetrating the attack.
Over half of the attackers experienced mental health symptoms prior to or at the time of their attacks, including depression, psychotic symptoms, and suicidal thoughts.
In their concluding remarks, the report's authors state that "the background and behaviours of the attackers demonstrate a continued need for public safety resources to be directed toward addressing threatening behaviour, stalking, harassment, domestic violence, violent extremism, and violence in general. The findings further emphasise the increased need for community resources to address mental health needs, social isolation, substance abuse, and individuals in crisis."
Based on its analysis, NTAC highlights several operational implications that should be considered when developing community violence prevention programs:
Communities must encourage and facilitate bystander reporting and be prepared to respond when reports of concern are received.
Communities should not wait for a direct and specific threat before taking action.
Individuals displaying an unusual interest in violent topics, especially past attackers, should elicit concern.
Businesses should consider establishing workplace violence prevention plans to identify, assess, and intervene with current employees, former employees, and customers who may pose a risk of violence.
Public safety, school, workplace, and community service professionals should consider strategies for resolving interpersonal grievances.
Individuals tasked with community violence prevention must understand the impact of violent and hateful rhetoric while protecting the constitutional right to free speech.
Misogyny and domestic violence deserve increased attention from those tasked with mass violence prevention.
Online platforms may be utilised by individuals to make violent communications and to share violent rhetoric and ideas.
Individuals sharing final communications or engaging in other final acts may warrant immediate intervention.
Community violence prevention efforts require identifying and promoting appropriate resources for individuals who are managing stressful life circumstances, experiencing mental health issues, or facing a personal crisis.
Mass shootings have been perpetrated by those who were legally prohibited from possessing firearms.
"The prevention of mass violence in America remains as critical as ever. Far too often, communities and families have been devastated by the impact of these tragedies, and public safety professionals continue to work toward preventing future attacks," said Director Cheatle. "We encourage our public safety partners to review the information within this report and apply it to their own practices for providing a safe environment in communities across the country."
The report is available at https://www.secretservice.gov/sites/default/files/reports/2023-01/usss-ntac-maps-2016-2020.pdf