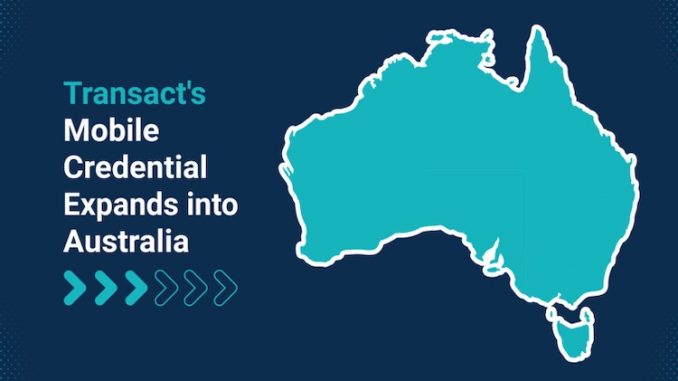 Students, faculty and staff at Monash University can now add their digital student IDs to their Apple Wallet or Google Wallet with NFC-enabled digital IDs from mobile credential solution provider Transact.
---
Students and staff with a digital M-Pass can use their iPhone, Apple Watch, and Android devices to complete any action that previously required a physical ID card. Students simply hold their device near a reader to securely enter campus buildings and facilities, make purchases (e.g., print documents and order food), access transportation and more.
"The new digital M-Pass stored in Apple Wallet or Google Wallet and enabled by Transact Mobile Credential enhances door access and contactless payment capabilities by putting student IDs right on student and staff's mobile devices," noted Nancy Langer, CEO at Transact.
"Monash can issue the digital M-Pass remotely without the need to see students in-person or print physical cards, creating a safer, more cost-effective, and more environmentally friendly process."
To set up the digital M-Pass, Monash students and staff download the eAccounts app, authenticate with their university credentials, and then add to Apple Wallet on iPhone or Apple Watch, or Google Wallet on Android phones.
iPhone and Apple Watch users who add their mobile M-Pass to Apple Wallet can enable Express Mode, allowing them to access locations with just a tap without the need to unlock or even wake up their device. If an iPhone needs to be charged, users can still use their device to access campus facilities for up to five hours with Power Reserve.
"Monash University prides itself on the early adoption and development of new user-convenient technologies and strives to continuously improve student and staff experiences. We're proud to be at the forefront of a modern, more efficient way for students and staff to engage with our campus facilities and services," said Peter Marshall, Chief Operating Officer, and Senior Vice-President at Monash University.