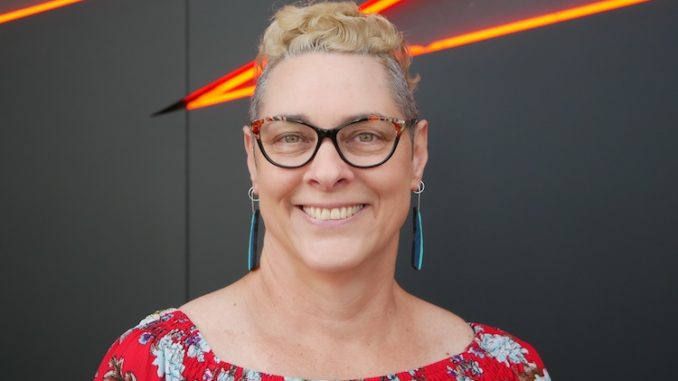 Women in Security Awards Aotearoa (WiSAA) organisers announce the 'Engineer' and 'Consultant' category winners from a pool of exceptional security sector nominees.
New Zealand Security Magazine is a proud supporter of Women in Security Awards Aotearoa. More WiSAA news can be found on our listing of WiSAA-related articles.
Having yesterday announced the awardees from the 'Executive' and 'Analyst' categories, awards organisers have today announced the category awardees of the 'Engineer' and 'Consultant' categories. According to WiSAA guidelines, these categories are described as:
Engineer – A professional working within software or hardware engineering that supports the security sector.
Consultant – A professional who provides advice and expertise to (or in) organisations to help them improve their security and/or resilience performance.
Organised by the New Zealand Security Sector Network (NZSSN) and supported by the Women in Security & Resilience Alliance (WISECRA) and Defsec New Zealand, the WiSAA initiative was established in 2020 to recognise women who have advanced the New Zealand security and resilience sectors.
The winners of the 2021 Women in Security Awards Aotearoa 'Engineer' and 'Consultant' categories are:
Engineer
Sherilyn Tasker, Software Team Leader, Gallagher.
Sherilyn has worked in the Security industry for more than 30 years, starting with PEC Ltd as a Software Tester in 1989. With Gallagher for the past 20 years, Sherilyn is a senior people leader in Research & Development, currently overseeing the work of two development teams.
Sherilyn impacts the development of new security products in her Release Management role, through coordinating and quality assurance – ensuring both product quality, and quality of the technical and user documentation that accompanies it – of the release process across more than 10 development teams.
Sherilyn is a straight shooter, providing unfettered feedback regarding any perceived opportunities to improve the way we do things across the organisation. Sherilyn actively considers and advises where she sees the greatest gaps are in how we work, and where potential positive changes can be made to improve process, systems, or resourcing to meet the larger needs of the team.
As our team has grown, Sherilyn's role has evolved from software testing to test team management, overall team leadership, and release management. This evolution has required her to mould a team of engineers from different backgrounds, including technical leaders, and understand what makes them tick to encourage an environment that breeds both individual and team success.
Sherilyn sets a positive example for other women in security through being independent, confident, and forthright in a traditionally male dominated profession. The effectiveness of the teams Sherilyn leads also illustrates the importance of a people-centric approach with emphasis on clear communication.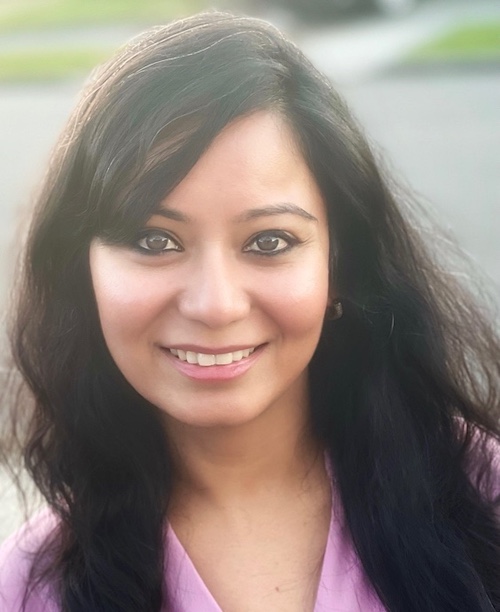 Anupurna Kaw, Senior Customer Success Engineer, Microsoft New Zealand.
Consultant
Anupurna Kaw, Senior Customer Success Engineer, Microsoft New Zealand.
Based in Wellington, Anu has worked in the security industry in Australia and New Zealand for more than 18 years. She is always willing to support, volunteer and promote events or initiatives to help educate people about the importance of security, inclusion and diversity.
Being a female and an immigrant, Anu has faced many challenges. But with confidence and perseverance, she has successfully broken all the barriers presented to her in what continues to be a male-dominated industry. She has worked for leading organisations such as Unisys, Spark, Vocus, and Vodafone, and has made a significant positive impact at each place of her workplaces.
Her impact resulted in her nomination by Vodafone (her previous employer) for the Technical Award in the Reseller News Women in IT Awards, 2019. She was selected as a finalist in a category that recognises candidates who have excelled in the technical and engineering segment of the ICT industry.
In the words of her ex-Manager, Rowan Smith, Cyber Security Consulting Practice Manager at Vodafone New Zealand, "Anu has been one of the most indispensable members of my team, she has sought out challenging responsibilities and opportunities, both internal, for the Vodafone enterprise, and external for Vodafone customers. She is goal-oriented and results-focused."
"Coupling her end-to-end holistic view of information security, with her technology-specific knowledge, Anu has often, and unexpectedly, found herself as the de-facto subject matter expert in the room. She rose to the challenge on every occasion."
In addition to her Customer Success Azure Subject Matter Expert role at Microsoft, Anu has been involved with a number of community organisations that focus on promoting inclusion and diversity in cybersecurity in NZ. She has built her own LinkedIn community where she actively posts meaningful content with her followers.
She mentors youth and promotes inclusion and diversity by encouraging minorities to join the industry – a role model for many women who are keen to join the industry and thrive in it.
Congratulations to Sherilyn and Anupurna, and stay tuned for the next WiSAA awardee announcements!
About the New Zealand Security Sector Network
The NZSSN is a community of industry and professional associations and academic research centres situated within or focused on Aotearoa New Zealand's security and resilience sectors. Members of the community include (among others) the New Zealand Security Association, ASIS International New Zealand Chapter, and Massey University's Centre for Defence and Security Studies.
About WISECRA
The Women in Security & Resilience Alliance is a global network that brings women in security and resilience roles together to share ideas and best practices. WISECRA is a sub-network of the Security Partners' Forum.